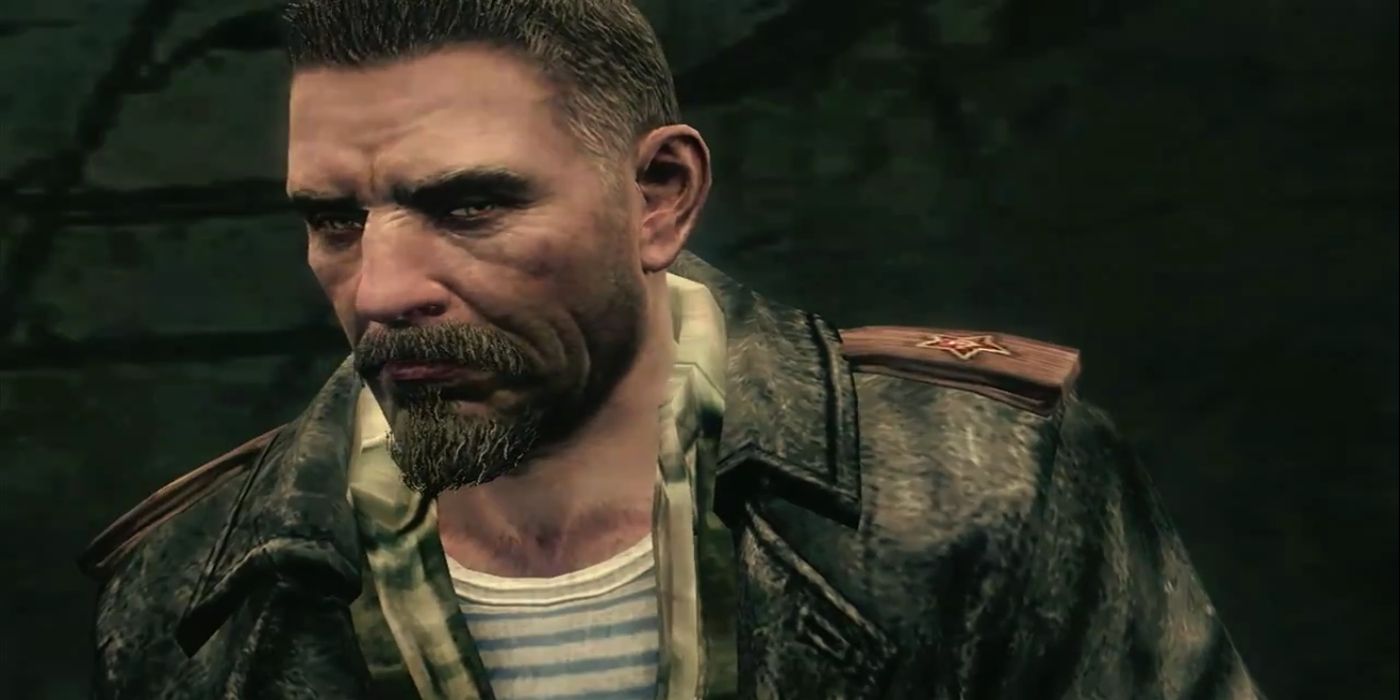 Despite being over ten years old, gamers discover an incredible detail tied to Viktor Reznov's character model in Call of Duty: Black Ops.
Call of Duty: Black Ops kickstarted the beloved subseries back in 2010, thrusting gamers into the height of the Cold War. Remembered fondly for its multiplayer, Zombies, and campaign, gamers are still finding details in Call of Duty: Black Ops a decade after release.
The Call of Duty: Black Ops storyline focuses on Alex Mason, a tortured soldier brainwashed to betray his own country. One of the clearest examples of Mason's fractured psyche is his friendship with Viktor Reznov. The biggest twist of the campaign reveals that Reznov died early on in the story, with all his later appearances being imagined by Mason. A side effect of the brainwashing, as Reznov tampered with the process, Mason serves as a sleeper agent for the fallen soldier. As a result, he kills several targets selected by Reznov.
Continue scrolling to keep reading
Click the button below to start this article in quick view.
RELATED: Call of Duty: Black Ops Cold War Players Are Not Getting Their Gunfight Tournament Rewards
This big twist makes Alex Mason's story extremely interesting, and while fans remember it fondly, it turns out that they could have found out about the reveal earlier if they were careful. In Call of Duty campaigns, shooting allies is frowned upon, so much so that checkpoints will be restarted if an AI teammate is intentionally shot. This is no different in Call of Duty: Black Ops — with the exception of Viktor Reznov. Discovered by TikTok user @hiddengamingdetails, gamers will get different responses depending on when Reznov is shot.
If Reznov is shot in Vorkuta, the mission where he first meets Alex Mason, Call of Duty fans will be told that that they are betraying their comrades. As usual, the checkpoint will be restarted, with a clear penalty for the cruel act. However, if Reznov is shot in any of his appearances after the Vorkuta mission, there is no penalty whatsoever for damaging Mason's ally. This is because he is only a hallucination, giving gamers an obvious clue about Reznov's actual fate.
Despite being filled with bullets from the AK-74u SMG, Reznov shrugs them off, and he does not acknowledge Mason's friendly fire even though he is covered in blood. With gamers dissuaded from killing their teammates, it makes sense that this brilliant detail is not talked about often. However, it is now getting the praise it deserves since more players have found out about it. With the secret serving as some neat foreshadowing for the game's final act, Treyarch was smart to include the different variants when shooting Reznov.
With Call of Duty: Black Ops Cold War's campaign hiding some fun details, too, it is nice to see that this trend has continued years later. With the entire story of the the first Black Ops game being built around the Reznov twist, though, this specific secret carries a lot of weight.
Call of Duty: Black Ops is available now on Nintendo DS, Nintendo Wii, PC, PS3, and Xbox 360.
MORE: Will There Be a Call of Duty: Black Ops Cold War 2
Source: TikTok
Source Codes for Cyberpunk 2077 and Witcher 3 Reportedly Being Leaked Online by Hackers
About The Author


This news is republished from another source. You can check the original article here