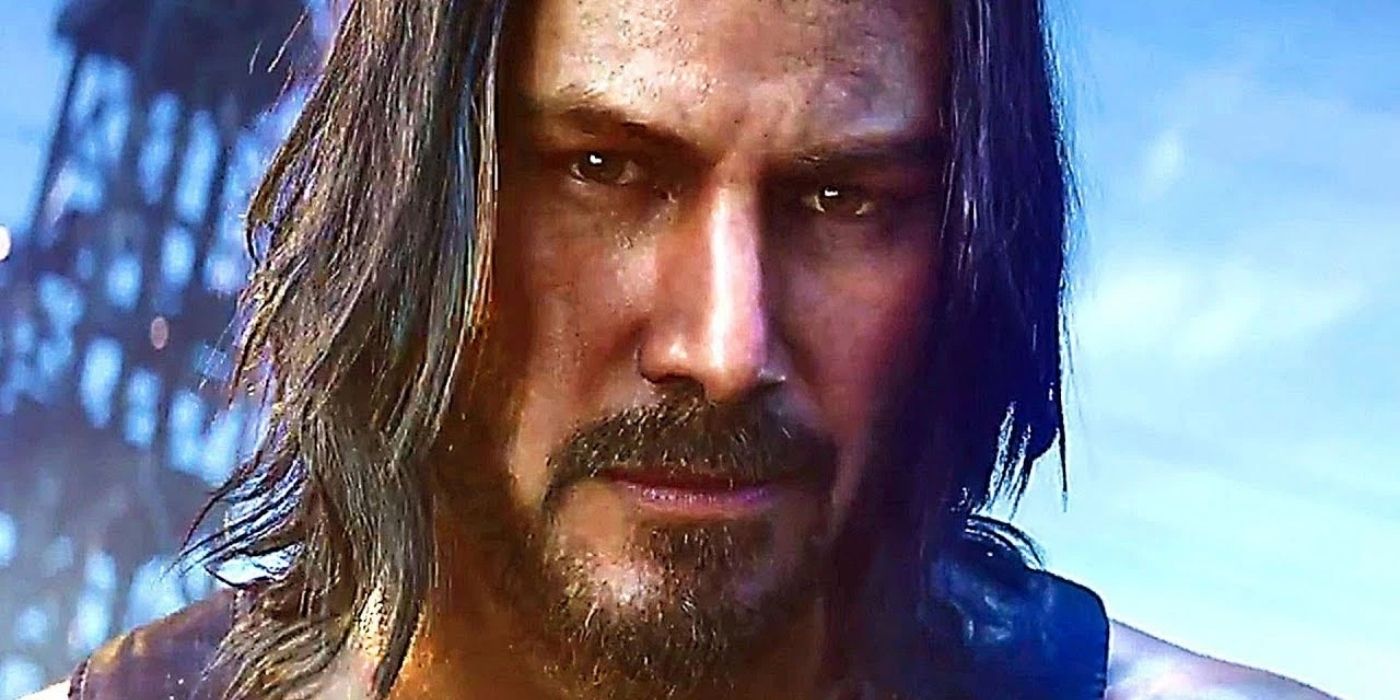 CD Projekt Red hasn't given up on Cyberpunk 2077 yet, and has just dropped an update today aiming to fix the game's most apparent issues.
CD Projekt Red has been trying to dig Cyberpunk 2077 out of its ditch since launch, and today marks a huge step forward for the dystopian game. After paying out over $2 million in refunds, CD Projekt Red is trying to keep whatever player base it has left by continuously dropping updates that aim to fix the game's most glaring issues. From game-breaking glitches to frustrating bugs, Cyberpunk 2077 has been nearly unplayable for many gamers since launch. Cyberpunk 2077 is an open world game that is dependent on seamless action and functioning progression, and when the game has issues left and right, the immersion is lost. CD Projekt Red might have just remedied most of that with this newest update.
Continue scrolling to keep reading
Click the button below to start this article in quick view.
With current-gen console upgrades to make, last-gen visuals to fix, and bugs left and right, many believed Cyberpunk 2077 would be shelved and CD Projekt Red would move on to the next project. While a Witcher 4 release would be an ideal choice for many fans, making sure that the current CD Projekt Red project is actually playable is taking priority. The latest update aims to do just that, addressing a plethora of irritating glitches that, once fixed, could finally make the game what it was supposed to be.
Related: Cyberpunk 2077 Patch 1.2 Improves PS4 Pro, But Barely Helps Xbox One X
According to the Cyberpunk 2077 patch notes, CD Projekt Red has fixed many quest and open world issues, and made improvements to visuals, UI, stability, and performance. Bugs during quests like Gig: Until Death Do Us Part, where the elevator wouldn't work, and Epistrophy, where players would get trapped in the garage, were fixed. A glitch preventing players from opening the phone in the apartment at the beginning of the New Dawn Fades quest was also dealt with, among numerous other fixes.
The hotfix also made console-specific improvements, optimizing GPU and ESRAM on Xbox One and improving memory management on PlayStation 5. Hopefully the devs work to better the visuals for last-gen consoles like PlayStation 4 and Xbox One, and release the upgrades for current-gen consoles sooner rather than later.
This patch proves that CD Projekt Red is not giving up on Cyberpunk 2077, and the many improvements made in Hotfix 1.22 work to make the game more playable for the millions of gamers who have dived into Night City's world since launch. Hopefully, these updates continue until the game is in a more comfortable state. It seems like that state is nearby, but has not yet been reached.
Reports claim that gamers will get current-gen console additions of Cyberpunk 2077, along with a Witcher 3 upgrade as well, in the later half of 2021, but it's always possible that CD Project Red delays that like it delayed Cyberpunk 2077's release for years. As long as the studio is working on improving the game itself alongside the work on next-gen upgrades, gamers should be content.
Next: Cyberpunk 2077 Character Creator Used For The Witcher 3 Ciri Lookalike
Cyberpunk 2077 is available on PS4 (retail), Xbox One, PC, and Google Stadia, and it will launch on PS5 and Xbox Series X/S in 2021.
Source: Cyberpunk 2077, Cyberpunk 2077/Twitter
Titanfall 2 Player Count Skyrockets By 750% On Steam
About The Author


This news is republished from another source. You can check the original article here