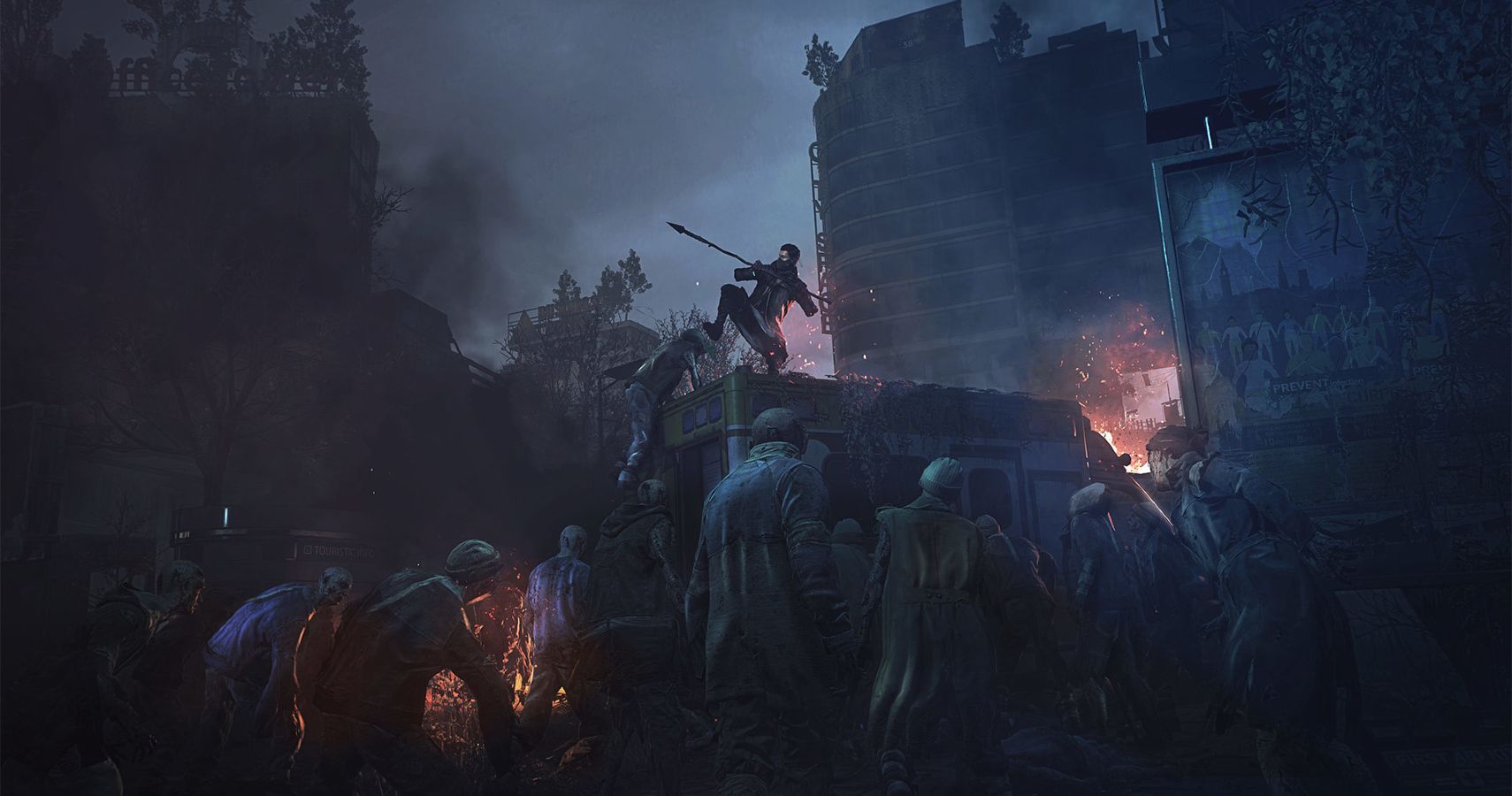 Those buying Dying Light 2: Stay Human on PS4 and Xbox One will have the option to upgrade to next-gen versions for free.
It's been confirmed that those buying Dying Light 2: Stay Human on PS4 and Xbox One will have the option to upgrade to next-gen versions for free.
This news comes from IGN's Associate Tech Editor Taylor Lyles who revealed information from an email they received from a Techland spokesperson. The email specifically addresses the upgrade path for Dying Light 2, claiming that people who purchase the game on PlayStation 4 and Xbox One will be able to play the game on next-gen systems "thanks to a free next-gen update."
Related: Zack Snyder's Army Of The Dead Is Stupid In All The Wrong Ways
Free upgrades for PS4 and Xbox One owners have steadily become the norm since the release of next-gen consoles, but it's nice to get official confirmation from Techland before committing to a purchase on previous-gen hardware. This means that even if you do purchase the game on PS4 and Xbox One, you'll still be able to take advantage of the 4k visuals and 60fps gameplay of the next-gen version.
Dying Light 2 is finally set to release this year, launching on December 7 for PC, PS4, Xbox One, PS5, and Xbox Series X|S. Taking place 15 years after the first game, humanity has escaped from the zombie-riddled streets and formed a new society on the rooftops. The game follows the story of Aiden Caldwell who must navigate a tense faction war in order to achieve his own goals.
Thanks to a whole bunch of Q&A videos from Techland developers, we actually know quite a lot about the game before its release in December. According to the devs, the map will be almost double the size of the original game's and will not feature vehicles or firearms, having the player rely more on melee weapons and parkour-based traversal. Characters from Dying Light will not be appearing in the sequel, although there will be a few references for players who like to explore.
If you want to check out the original before the sequel releases, Techland also recently announced Dying Light: Platinum Edition. This version of Dying Light contains all of the game's DLC, as well as downloadable weapons and skins, all for a heavily discounted price. Dying Light: Platinum Edition is now available to purchase and can be played on PC, PS4, and Xbox One, as well as PS5 and Xbox Series X|S via backward compatibility.
Next: I Really Hope Horizon Forbidden West Doesn't Ignore The Series' Most Fascinating Lore
Tali Is The Most Popular Companion In Mass Effect Legendary Edition
About The Author


This news is republished from another source. You can check the original article here