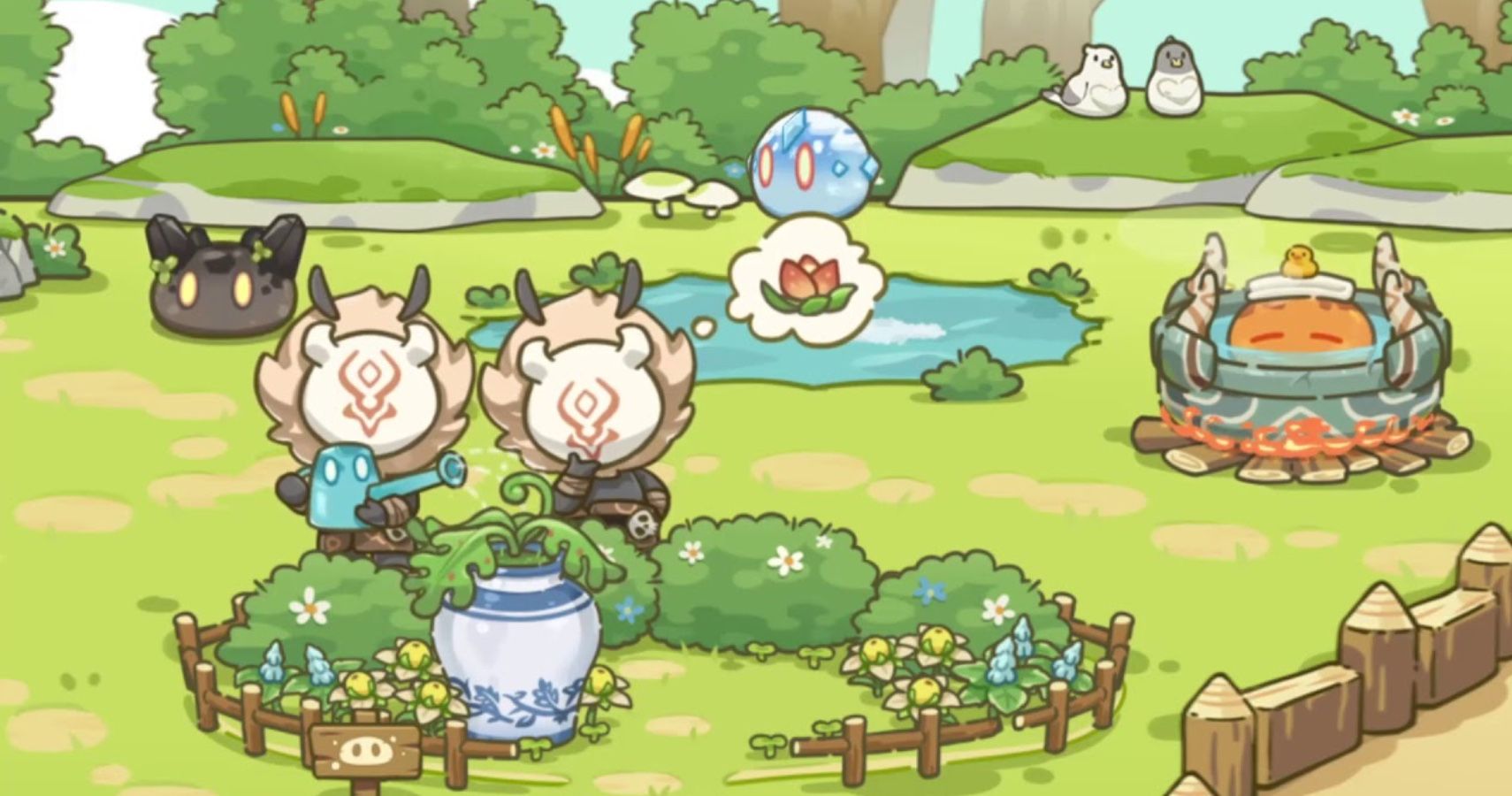 The console version of the event will begin on March 24 at 11PM EST.
Good news for Genshin Impact players on the PlayStation 4! Back in January, the game hosted an event titled "Slime Paradise" for PC and Mobile players. This event, which ran at the same time as "Hypostatic Symphony" throughout January, could not be enjoyed by those playing on the PlayStation console. That's about to change as miHoYo has announced that the event is making its way over to the console later this month.
The console version of the event will begin on March 24 at 11PM EST. While no end date was given, it will likely last a week like the original event and end around April 1. As with most events that shift to consoles, players will likely have to begin the event by using a link that arrives in their mailbox. The link should take them to the console's web browser where they will be able to complete the event.
Dear Travelers,

The PlayStation®4 version of "Slime Paradise" is opening soon! Thank you to all Travelers on PlayStation®4 for your patience.

Event Start Time – 2021/3/25 13:00 (UTC+8)

Event Platform – PlayStation®4#GenshinImpact pic.twitter.com/JdHSzNjMGO

— Paimon (@GenshinImpact) March 9, 2021
Related: Genshin Impact Players Are Crowding Into KFC For Noelle And Diluc Souvenirs
The event revolves around a theme park based on…well Slimes. Players will need to maintain the park by purchasing decorations using currency called "Paradise Coins." To earn coins, players will need to complete daily activities and can earn 500 a day by simply logging on. While the console event may differ slightly, the daily chores for the mobile event were:
Enter Slime Paradise once today – 200 coins
Log in to Genshin Impact today – 300 coins
Check out the fan art in the HoYoLAB Community – 100 coins
Each decoration will attract a different visitor and the more visitors that arrive the more "Paradise Tickets" the player will earn. These tickets can be used to buy in-game rewards. In the past event players could purchase 30 Primogems for 2000 tickets or 10,000 Mora for 600 tickets. Though there were limits on how many times each reward could be purchased.
To earn tickets, players can complete longer haul chores that will take a little more time and effort than simply logging in. For the PC and Mobile event they were:
4 Slimes moved into the park – 400 tickets
Purchase 7 park decorations – 200 tickets
Collect 4 photo(s) – 400 tickets
Of course, the console version will likely differ from the previous event. After all, the Marvelous Merchant event was changed significantly for its second run. With a few weeks before the event begins, it is likely more information will be heading our way soon.
Next: Rocket League Season 2 Extended To April
Bungie Still Doesn't Understand Why People Would Rather Jump Off Cliffs Than Play Trials Of Osiris


This news is republished from another source. You can check the original article here