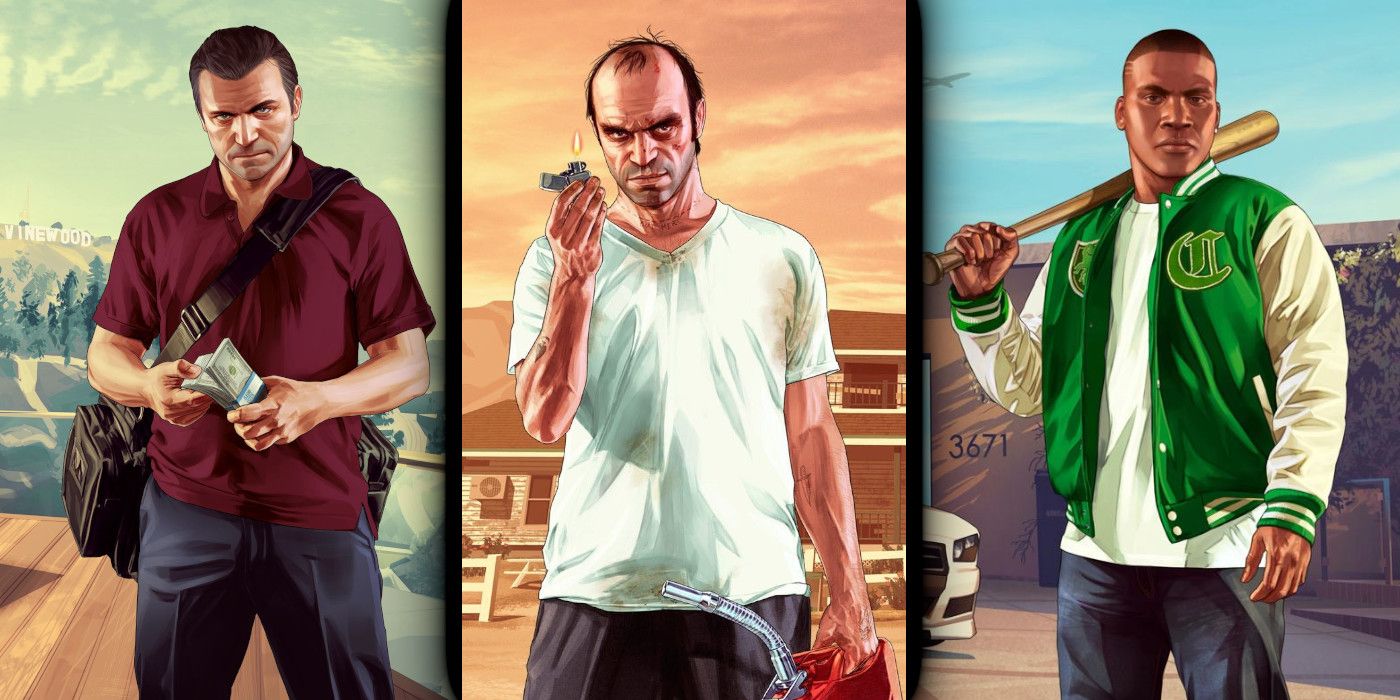 Grand Theft Auto 5 is getting yet another re-release later this year and fans are starting to mock Rockstar over its habit of remastering the game.
Even years after its release, Grand Theft Auto 5 has some of the longest legs the gaming industry has ever seen, but fans are a bit fed up with it at this point. One fan made a skit that emphasizes just how wild it is that Grand Theft Auto 5 is being re-released once again and what fans want from developer Rockstar Games.
GTA 5 will be re-released this November for PlayStation 5 and Xbox Series X, the third port of the game since its initial launch on Xbox 360 and PS3 in 2013. Since then, the game has released on Xbox One, PS4, and PC. Now with a new generation of consoles, Rockstar is looking to muster its power to keep pushing out new updates for GTA Online and sustain this title until the inevitable Grand Theft Auto 6.
Related: Grand Theft Auto 5: Every Cheat Code in the Main Story Mode
That said, fans are getting impatient. Casey Lawrence released a skit that imagines what would happen if a Rockstar fan walked into a Rockstar meeting and overheard the company talking about plans for another re-release of GTA 5. Of course, GTA 5 is a huge moneymaker for the developer, so it makes sense to want to keep pushing out new versions of the game since people continue buying it. That said, it's become almost comical that fans are still driving around Los Santos all these years later.
There's no real clear indication of when Rockstar may decide to release Grand Theft Auto 6, but there's hope that it'll happen before the previous entry turns ten in 2013. Regardless, GTA Online will be going standalone later this year, so it's likely that it'll run separately to Grand Theft Auto 6 and it'll just get a massive update when the new entry releases, though nothing has been confirmed. Either way, it doesn't look like Rockstar plans to abandon its big money-maker anytime soon.
That said, there are rumors that Rockstar is remastering the Grand Theft Auto PS2 trilogy for Grand Theft Auto 3's 20th anniversary later this year. Whether or not that actually happens remains to be seen, but the rumors have been gaining more and more traction over the course of 2021 with Rockstar even hinting at itself. Only time will tell if it comes to fruition, but it seems like Rockstar has big plans for 2021. It's not clear what new changes the new version of Grand Theft Auto 5 will bring, but it'll likely need to be substantial to encourage players to buy it yet again.
Next: GTA RP Client Is More Popular Than GTA V On Steam
Grand Theft Auto V is available on PS4, Xbox One, and PC.
Source: Casey Lawrence/Twitter
Far Cry 6's Crocodile Is A Good Boy Who Wants Pets From The Player
About The Author


This news is republished from another source. You can check the original article here