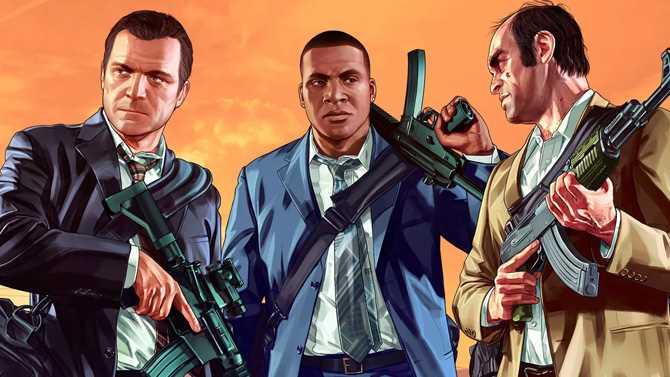 Despite persistent rumors that Grand Theft Auto 6 is already in development at Rockstar Games, new reports claim that the highly anticipated next installment of the blockbuster franchise won't actually release until at least 2024.
Industry insider Tom Henderson was the first to put out a 2024-2025 release date on GTA 6. That timeline has since beeen corroborated by Bloomberg's Jason Schreier and VGC's Andy Robinson.
Henderson also added that GTA 6 will take place in a modern day Vice City — which is based on Miami — and that the map will evolve and expand over time. Of course, with all rumors, this should be taken with a grain of salt.
Assuming the 2024-25 release date is correct, this would be the longest we've had to wait between main installments in the franchise. Grand Theft Auto 5 originally released in 213 for Xbox 360 and PS3. It then arrived on Xbox One and PS4 in November 2014.
Despite its age, GTA 5 has remained relevant thanks to its online multiplayer component, Grand Theft Auto Online, which has been a cash cow for Rockstar Games. This completely separate online experience provides players with a continually evolving sandbox where players can participate in mini-games, competitive and cooperative game modes, heists and more. Rockstar releases additional content regularly through free title updates, including new game modes, features and themed content.
Although GTA 5 is playable on Xbox Series X|S and PS5, Rockstar is bringing an "expanded and enhanced" version of these games to next-gen consoles on November 11, 2021. Rockstar has also hinted at plans to celebrate the upcoming 20th anniversary of Grand Theft Auto III in GTA Online.
This news is republished from another source. You can check the original article here
Follow us on Facebook