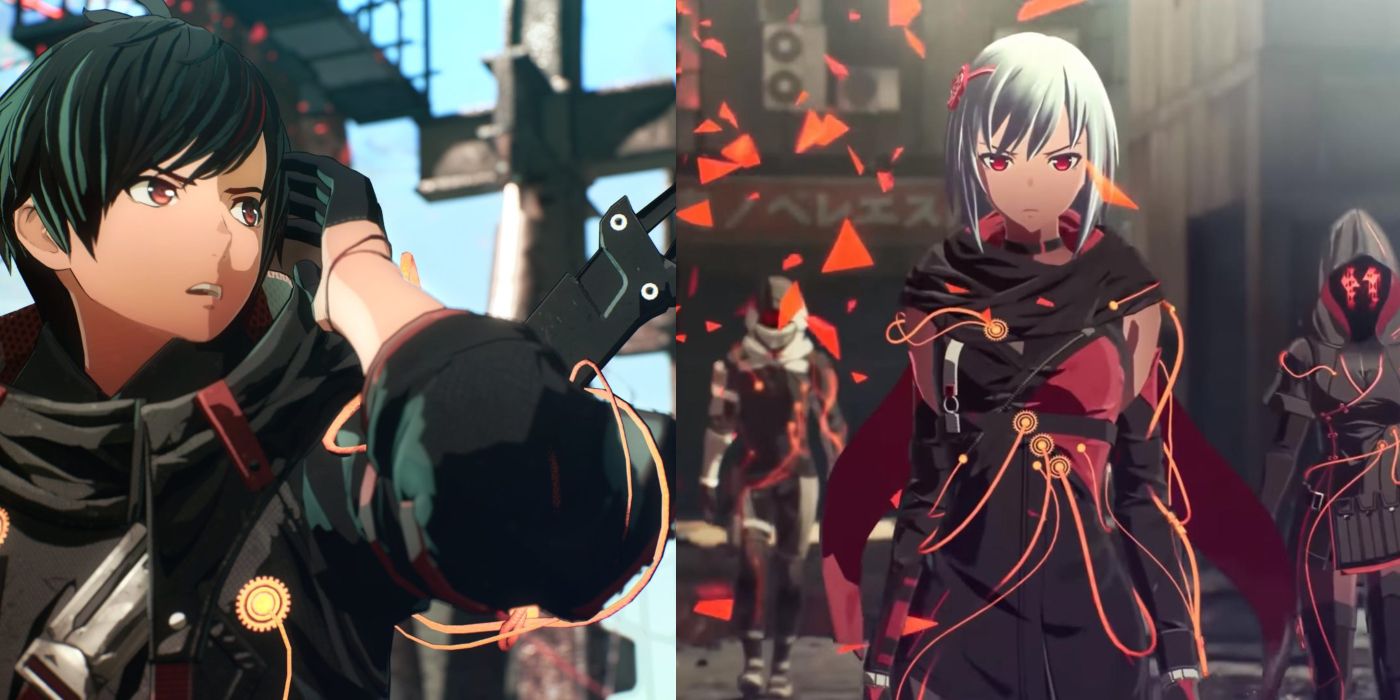 As the gaming world ramps up for E3 announcements, industry insider Jeff Grubb says Scarlet Nexus will be on Xbox Game Pass on day one.
As the world ramps up for E3 announcements, there's one that could be coming concerning Scarlet Nexus. Industry insider Jeff Grubb is quite confident the game is the latest third-party game coming to the Xbox Game Pass on its launch day.
One of the most recent JRPG's coming to the market, Scarlet Nexus has already forged a relationship with Microsoft. A demo of the game recently released, and it came to the Xbox Series X first. Now Grubb believes that the relationship is about to grow even further for the game, which is being offered on both the Xbox Series X/S and the PS5.
RELATED: Scarlet Nexus Trailers Show Off New Locations
Continue scrolling to keep reading
Click the button below to start this article in quick view.
The veteran games journalist and industry insider made the claims about Scarlet Nexus while making an appearance on The XboxEra Podcast. He and the hosts were discussing a number of different announcements they expected to be made at E3 2021. The conversation was a wide-ranging talk about several games that one member of the trio or another thought would get some news during the event. When one viewer asked the question as to whether or not Scarlet Nexus was coming to Xbox Game Pass, Grubb answered he'd heard it would be there on day one. Hosts Jon Clarke and Nick Baker were quick to say that while they hadn't heard the same thing, it made quite a bit of sense.
https://www.youtube.com/watch?v=iDvlu9hTwmw?start=3469&feature=oembed
Grubb went onto explain that, if there was a deal to bring Scarlet Nexus to Xbox Game Pass in the works, it hadn't been announced yet. When it comes to these kinds of bigger deals, especially when they are third-party games, the agreement gets done quite a bit later. He pointed out both Outriders and MLB The Show 21's announcements for Game Pass came just ahead of their launch date.
Grubb went on to explain that there's nothing underhanded with the late announcements. Rather it's simply a situation where the companies want to fully understand their metrics. In regards to Scarlet Nexus, he believed Microsoft would end up giving its developer quite a bit more money than it could expect to make otherwise.
The veteran gaming journalist added the caveat that coming to Game Pass isn't necessarily an indictment on expected sales numbers for Scarlet Nexus. It still could do rather well selling on its own, but launching on the Xbox Series X/S as part of the streaming platform's catalog could absolutely be a help. As for whether or not it will be a reality, that question could be answered in the coming days.
Scarlet Nexus is set to debut on June 25 for PC, PlayStation 4, PlayStation 5, Xbox One, and Xbox Series X.
MORE: Biggest Xbox Series X Games of Summer 2021
New Open World Game Palworld Looks Like Pokemon With War Crimes
About The Author


This news is republished from another source. You can check the original article here