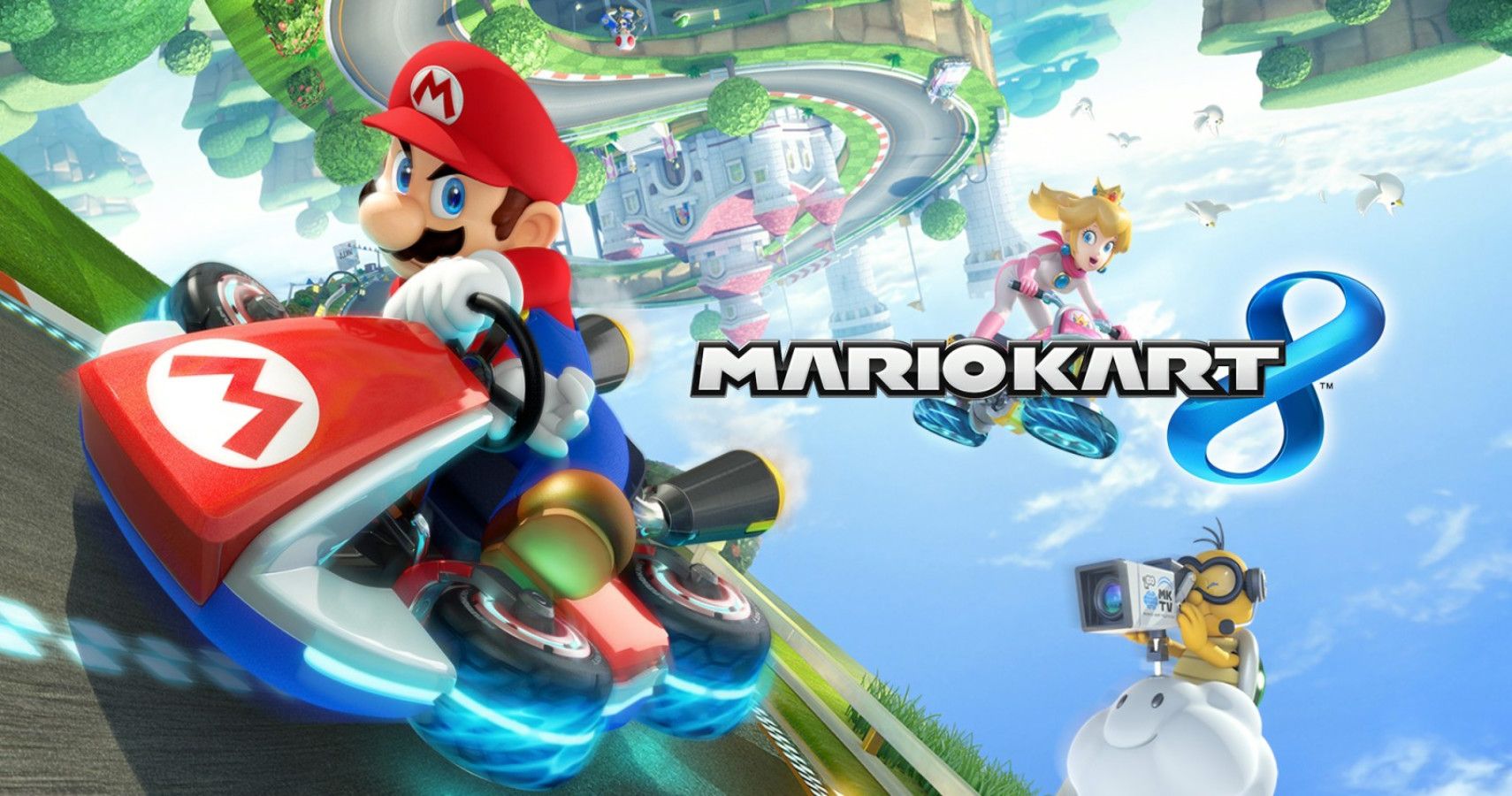 Mario Kart 9 seems like a pipe dream.
New sales data reported on by the NPD Group's Mat Piscatella shows that Mario Kart 8 has become the best-selling racing game in the US.
Piscatella announced the achievement through Twitter, where he was reporting on March's sales data. In the Tweet, he says that Mario Kart 8 placed 6th on the best-sellers chart for the month, before declaring that Mario Kart 8 is the best-selling racing game in the US.
RELATED: Mario Kart Has Gotten Enough Attention. It's Time To Bring Back Diddy Kong Racing
US NPD SW – Mario Kart 8 placed 6th on the March 2021 best-sellers chart. Mario Kart 8 is the best-selling racing genre video game in U.S. history.

— Mat Piscatella (@MatPiscatella) April 16, 2021
This Tweet was then reported on by IGN, who say that the milestone is actually a combination of the Wii U release of Mario Kart 8 and the updated Mario Kart 8 Deluxe, which makes sense considering the Wii U's relative lack of success compared to the Switch.
Although we do have an idea of the global sales figures of Mario Kart 8, we don't yet know the specific sales figures for the US, so Piscatella's Tweet is the first confirmation of the fact.
The last sales figures for Mario Kart 8's release on Wii U had it at 8.45 million units, whilst Mario Kart 8 Deluxe has sold 33.41 million units globally. Combining the two gives us 41.86 million units globally, which tops Mario Kart Wii's 37.38 million units. These global figures show that the two games have shot quite far ahead of Mario Kart Wii, but Piscatella has now specifically clarified that it's the best-selling game in the US. It'll be interesting to see if Mario Kart 8 Deluxe can ever take over Mario Kart Wii without the Wii U figures behind it.
This figure shouldn't really come as any surprise to anyone who keeps even a vague eye on monthly sales figures, as Mario Kart 8 joins games like Call of Duty and GTA V in somehow always having a spot in the top 10 sales of the month, which is impressive considering the game's age.
Who exactly is Mario Kart 8 dethroning? Well, the previous best-selling racing game is actually Mario Kart Wii, so the real winner here is Nintendo. With Mario Kart 8 consistently doing so well, it does raise some questions as to whether or not we'll see a Mario Kart 9 anytime soon.
NEXT: Lego Mario Will Sometimes Shout "Luigi" After New Update
Nier Replicant: Complete Quest List


This news is republished from another source. You can check the original article here