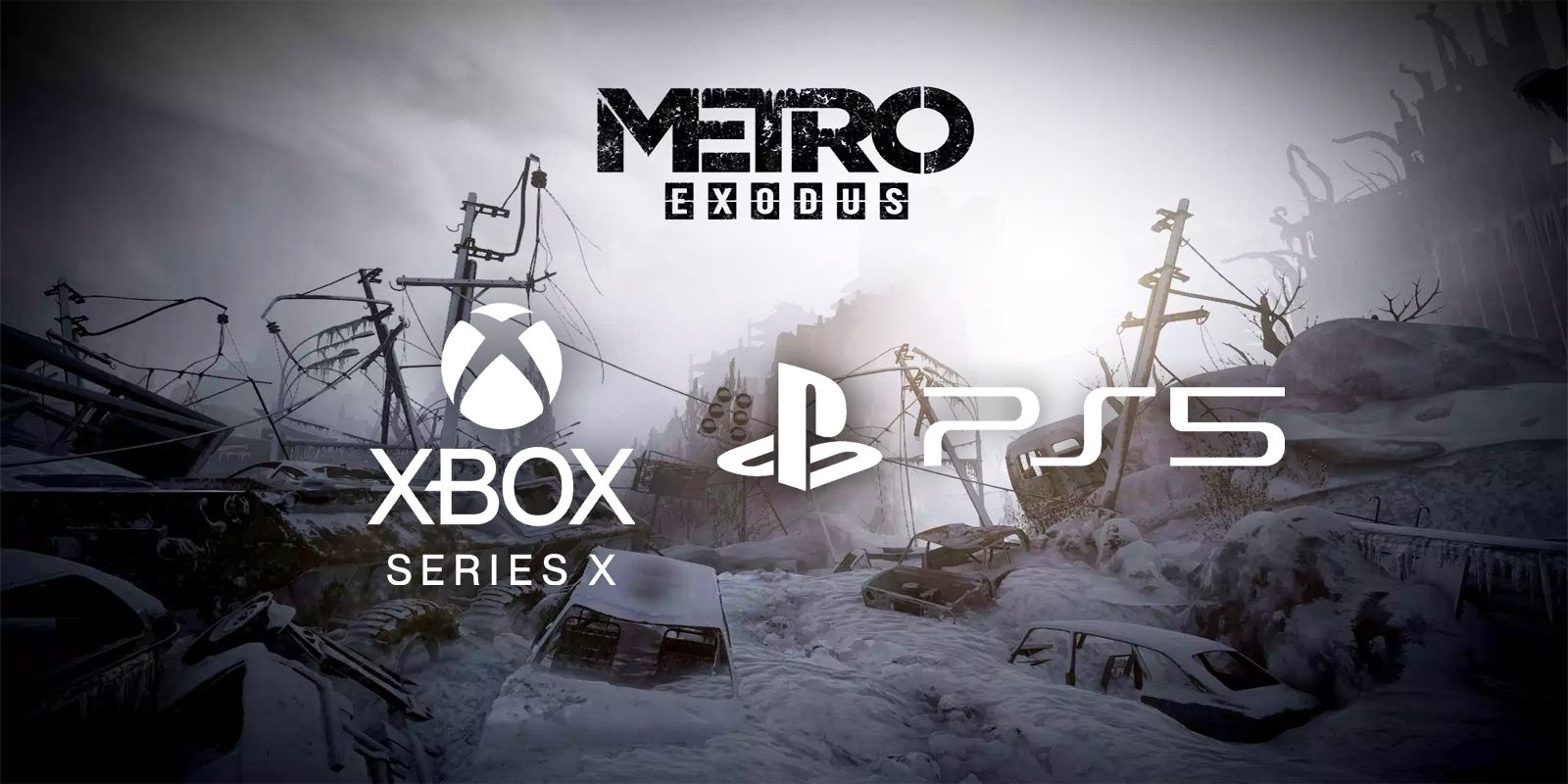 4A Games' Metro Exodus was recently rated for PS5 and Xbox Series X by the Taiwan ratings board, suggesting the upgrade may release soon.
A Taiwanese ratings board has recently rated Metro Exodus for PlayStation 5 and Xbox Series X/S, which suggests that the 4A Games title may be releasing on new generation consoles soon. Ratings from the Taiwanese ratings board have confirmed the oncoming release of games in the past, such as Capcom's imminent release of The Great Ace Attorney for consoles and PC this July.
First released in 2019, Metro Exodus is the third game in the Metro trilogy and continues one year after the events of the previous game Metro: Last Light – and a sequel is currently in development. The survival horror first-person shooter is based on Dmitry Glukhovsky's Metro novels, which take place in the post-apocalyptic, and nuclear-war-torn countries of Russia and Kazakhstan.
Continue scrolling to keep reading
Click the button below to start this article in quick view.
Related: Metro 2033: The Mysterious Dark Ones Mutants Explained
First reported by Twisted Voxel, an entry for Metro Exodus for the PS5 and Xbox Series X/S recently appeared on the Taiwanese ratings board page, which suggests the game can be expected to be arriving for the next-generation consoles in the near future. The next-generation console upgrade was first announced by 4A Games in November 2020 and promises a significant update for both next-gen console and PC players too. This will mean visual and performance enhancements to the game, and it will now run at 4K/60FPS, with Ray Traced lighting, Ray Traced Emissive Lighting, and Ray Traced Global Illumination for PS5 and Xbox Series X.
For PC owners of Metro Exodus, the update will come in the form of a completely new version of the game, called Metro Exodus PC Enhanced Edition. 4A Games has stated that upgrading the game is something that isn't a "simple patch to the base game," and thus a completely separate version is required. Besides having the same performance and visual upgrades as the next-gen console versions, the PC Enhanced Edition will allow players with Ray Tracing capable GPUs access to extra features such as Advanced Ray Traced Reflections and DLSS 2.0 support for NVIDIA hardware.
The upcoming update must no doubt be exciting for Metro fans, as the graphical and performance upgrades will definitely make the post-apocalyptic world feel even more real, and the mutants even more terrifying. It is encouraging to see 4A Games providing continuous support to the well-loved game since its release, with two DLCs released thus far. With the next-gen update, it would be a great time for new and returning players to see what Metro Exodus still has to offer.
Next: Metro 2033 Movie Scrapped After Failed Attempt To Americanise Story
Source: Twisted Voxel
Resident Evil Village ESRB Rating Details The Terror
About The Author


This news is republished from another source. You can check the original article here