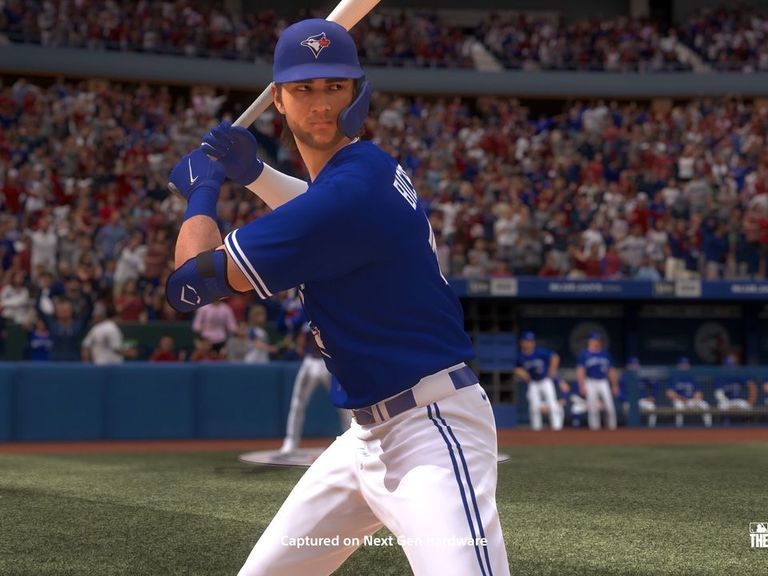 Let the kids play … video games.
Shortly after Major League Baseball put the 2020 season on hold due to COVID-19, a unique avenue arose for a selection of players. One player from each of the league's 30 teams took part in the MLB The Show Players League, a video game tournament hosted on various streaming platforms.
Toronto Blue Jays shortstop Bo Bichette was one of the participants. Looking back on the tournament a year later, he sees it as a novel opportunity to help grow the sport and give fans access to players in a way they didn't have before.
"I think baseball needs to show its personalities," Bichette told theScore. "There's a lot of really exciting players and I think fans don't really know us that well compared to other sports. I feel that they're out there, people know who they are and have an idea, at least, of their personalities. So I think something like that definitely could help."
San Diego Padres shortstop Fernando Tatis Jr. is the cover athlete for this year's edition of The Show after quickly developing a reputation for playing with a ton of flair – he tosses his bat after hitting a long home run and recently clowned Los Angeles Dodgers starter Trevor Bauer after taking him deep.
This brash style hasn't been universally embraced, but – at least from Bichette's perspective on the ground – the negative reaction is softening a bit. And though there are efforts to tweak the pace of play and adjust the product on the field, Bichette likes how baseball has progressed and evolved.
"Baseball's been around forever, so there's definitely some old school thoughts and everything, but I think that's changing a little bit around the game," Bichette said. "The game, I think, for me is more fun to watch the last couple years than it was prior, so that's exciting to be a part of."
It's an approach adopted in MLB The Show. Players aren't presented as solemn and stoic. Instead, their swagger and attitude are front and center with bat flips and celebrations taken directly from the field to go along with gameplay designed to simulate the experience of pro baseball.
"It's so much more realistic," Bichette said. "I remember back in the early MLB The Shows, the fastball up was impossible to lay off. If they threw the fastball up, you were swinging no matter what. It just looked like a strike. But now it's like any other pitch, like a ball out of the hand, it's very realistic. It's definitely cool to see how far the game has come."
The visuals, specifically, have come a long way since the early iterations of the series. But have they been able to capture the essence of Bo's hair?
"They did a good job but I think it's better in real life," Bichette said with a laugh. "No, they do a great job and how far it's come is crazy. That people look like they do in real life in the game … the swings are so much more fluid than when it first came out. Everything is better."
Bichette has been playing MLB The Show since he was a kid. Now in his third major-league season, he's been in the video game for a couple of years and doesn't have to create himself in a Road to the Show campaign.
However, seeing a virtual version of himself grace the digital field wasn't as strange as one might expect.
"I wouldn't say surreal. It definitely was cool, I mean you grow up wanting to see yourself in a video game," Bichette said. "To see it was definitely cool."
MLB The Show 21, which was released on April 20, isn't just about improved graphics. It's also experienced a consistent evolution in terms of how it simulates the game of baseball.
One area of contention whenever a new sports game gets released is how the players are ranked. The Blue Jays featured only one diamond-level player at this year's launch (Kirby Yates, who's out for the season with an injury). Bichette said it's only briefly come up in the clubhouse, but that it's a sign the young roster is still flying under the radar.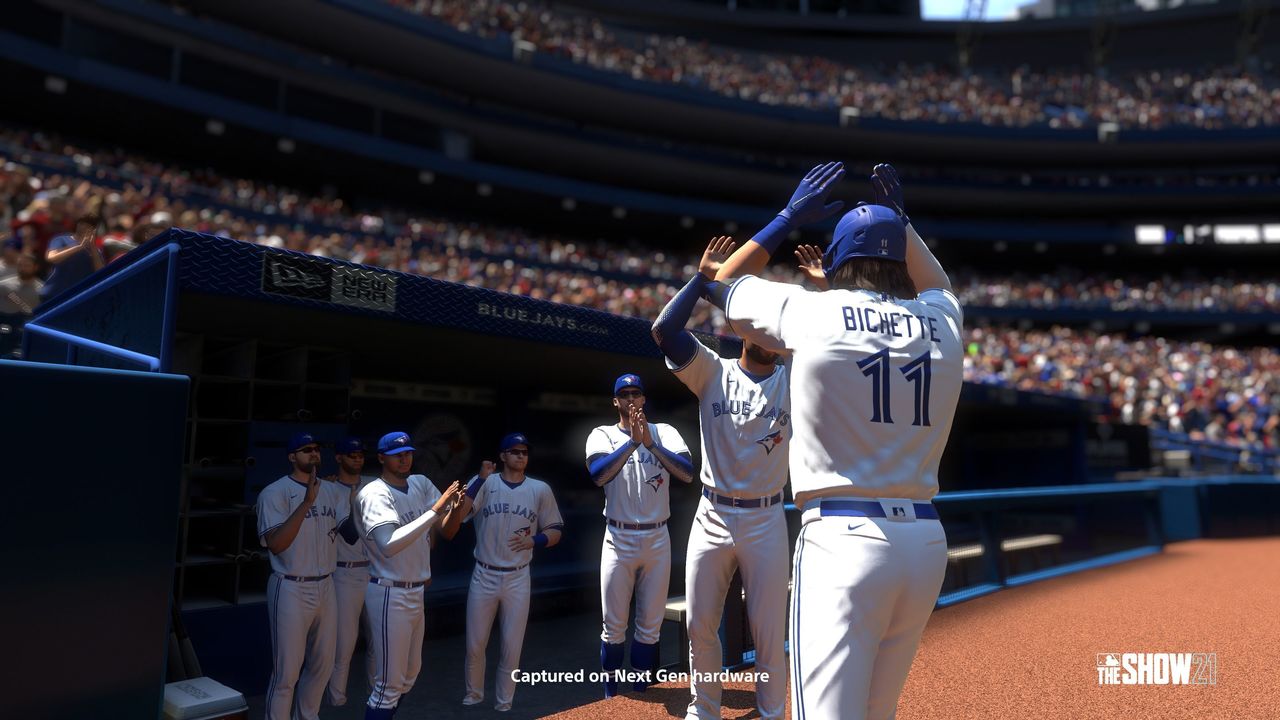 "Oh yeah, 100%, no doubt about it there's a lot of guys who are underrated on our team but it is what it is," he said. "It doesn't really matter. It's on us to bring those ratings up."
The 23-year-old doesn't describe himself as a gamer, per se, but he spent a lot of his youth playing video games, and he unsurprisingly gravitated toward sports games.
"I played a lot of video games, but I wasn't playing online all the time like most gamers do. I played a lot but I wouldn't call myself a gamer," Bichette said. "I would put on Call of Duty, because that's what most of my friends would play. But (it was) pretty much sports for me. MLB The Show mostly."
He's competitive when he plays, though, as evidenced by his showing in the Players League. He went 21-8 but ultimately lost to Chicago White Sox right-hander Lucas Giolito in the quarterfinals. But he's not keeping score.
"I haven't thought about that since it happened, but if I got another opportunity I would try to beat him for sure," he said.
So far, Bichette hasn't heard talk of a follow-up tournament (it would have been impossible with the game getting released after the regular season began), but he'd be willing if it returned and the timing was right.
"Yeah, obviously depending on timeframe of it, but it was fun last year. I had a lot of fun doing it," he said. "As athletes, we live for competition. To experience a little bit of it during a weird time was definitely fun for us."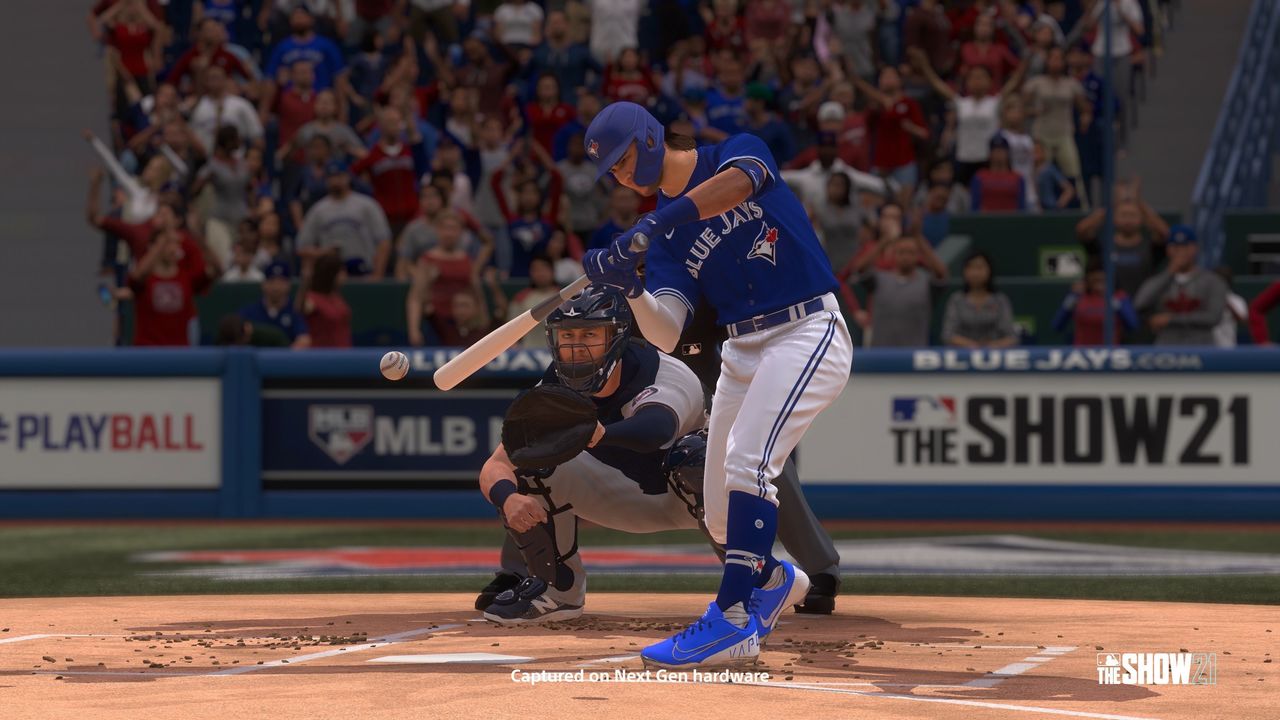 He may have a little extra competition in the meantime, though, in the form of his father, four-time All-Star Dante Bichette.
"He's actually starting to get into games, now. He didn't play much growing up. He can't beat me but he's pretty good. Not bad," the younger Bichette said. "He's definitely naturally talented at video games, he picks them up quick."
MLB The Show 21 is available on PS4, PS5, Xbox One, Xbox Series S, and Xbox Series X.
This news is republished from another source. You can check the original article here