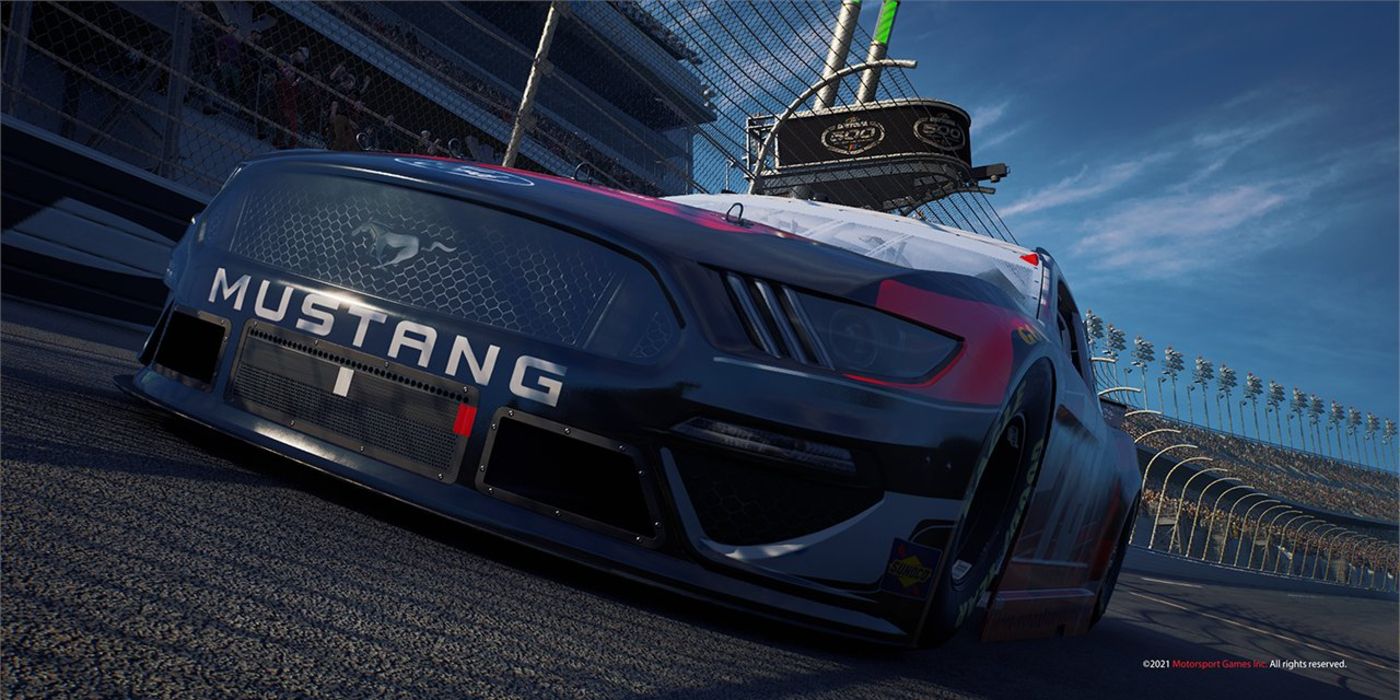 Motorsport Games reveals its currently working on NASCAR 21, an all-new racing sim from the developers of the NASCAR Heat series.
Racing fans get excited, as a new NASCAR game is coming to PC and console this year. Motorsport Games has announced NASCAR 21, an all-new AAA racing sim title from the makers of the popular NASCAR Heat series.
NASCAR 21 will act as a clean slate for the developer's NASCAR simulations, facilitated in part by next-gen technology. Motorsport Games' most recent entry in the American stock car racing scene was 2020's NASCAR Heat 5, which was touted as "the definitive NASCAR video game experience," a tag the developers will almost certainly apply to NASCAR 21.
RELATED: Former Nascar Driver Builds His Own Gaming PC
The upcoming NASCAR title will mark Motorsport's first foray into using Unreal Engine, departing from the Unity engine used to develop the Heat series. NASCAR 21 will also utilize Studio 397's acclaimed rFactor 2 physics, a company which Motorsport Games acquired in March of this year.
In an interview with IGN, Motorsport Games' George Holmquist reveals creating the game with Unreal and combining it with the rFactor 2 engine brings the graphics and gameplay into "more of a AAA style of game" than its NASCAR Heat predecessor. Holmquist claims NASCAR 21's screenshots alone speak for the game's substantial increase in visual fidelity.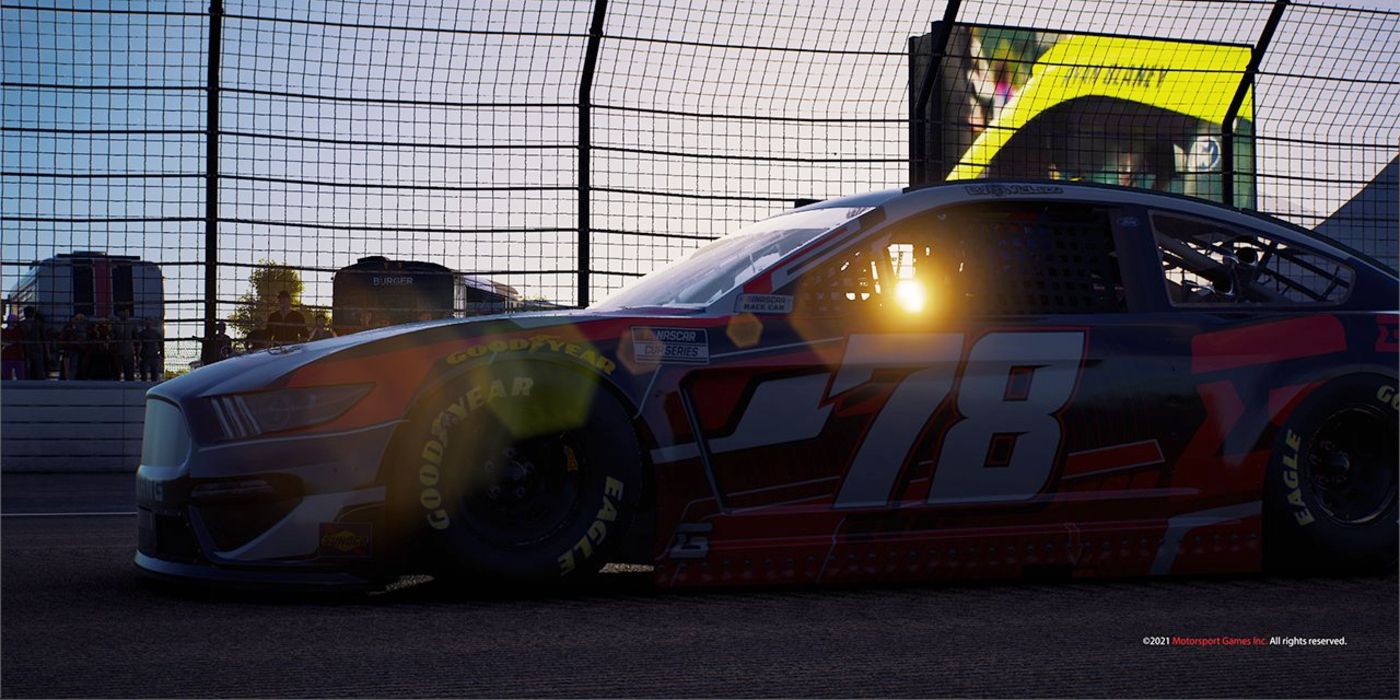 In addition to the improvements upon visual fidelity and physics, NASCAR 21 is adding more vehicle customization than ever before. Holmquist states that customization has been one of the biggest features gamers have been asking for more of. The NASCAR Heat series has long had the ability to create custom cars, but NASCAR 21 goes one step further, implementing a legitimate full-on paint booth to the game. Apparently spending "a lot of dev resources" on the feature, the paint booth is the result of direct community feedback, and while still in the testing phase, Holmquist touts a lot of "cool schemes" are already good to go.
NASCAR 21 creates a bit of an odd parallel to the state of NASCAR around this time last year. Due to the COVID-19 pandemic, the racing organization was forced to delay or cancel its live in-person events, forcing some outside-the-box thinking. The result was the eNASCAR iRacing Pro Invitational Series, where current drivers competed against each other in the video game realm. While the shift to online racing was met with mixed reception, including driver Bubba Wallace rage quitting a race, it was largely a success commercially. Now, instead of the real thing being emulated in a video game, the NASCAR 21 video game looks to emulate the real thing.
While the title is planned to launch this year, a specific release date has yet to be announced. Until then, fans can get their fix with the recently released NASCAR 2021 fan pack in Rocket League.
NASCAR 21 is currently in development, launching 2021.
This news is republished from another source. You can check the original article here
Follow us on Facebook