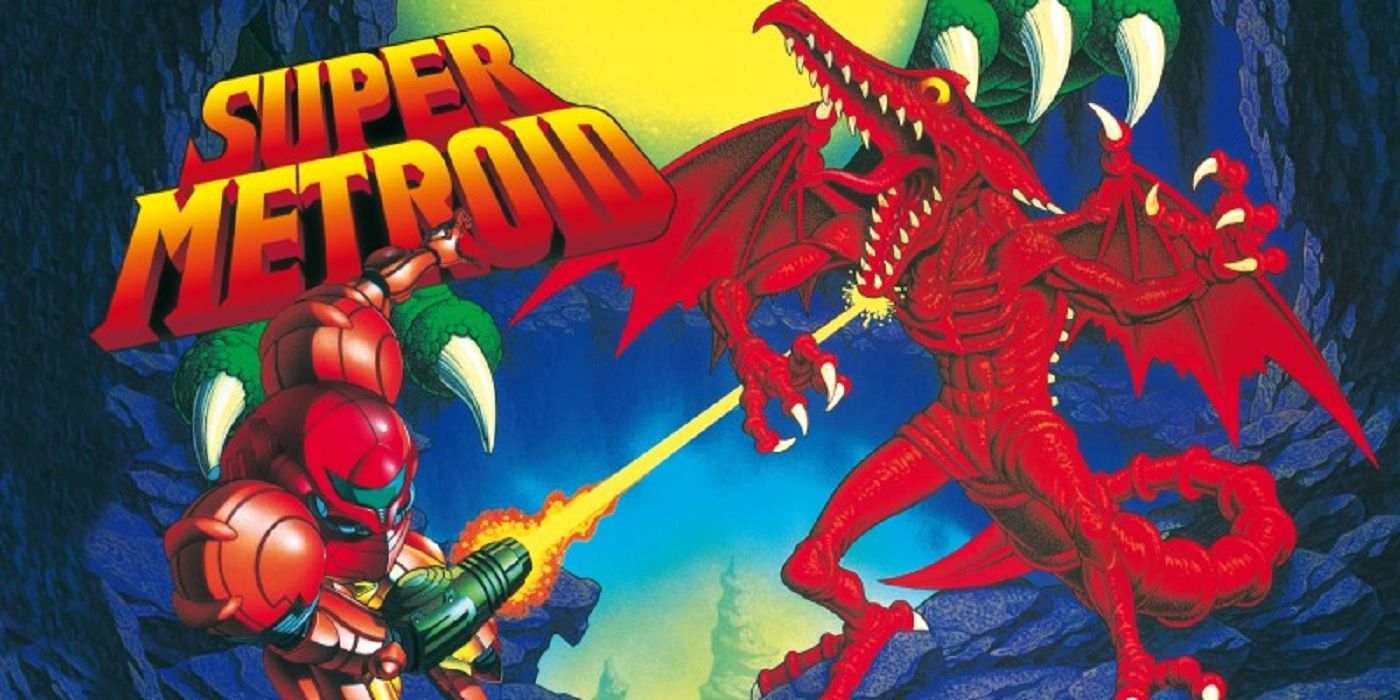 An industry insider leaks the existence of a new Metroid video game and speculates about exactly when its release date will be.
Rumors have been circulating for years that Nintendo has a new 2D Metroid game up its sleeve, but no such reveal has taken place to date. However, the evidence is ramping up that Nintendo may very well be on the cusp of officially announcing its new 2D Metroid game, and now an industry insider has offered some insight as to when fans may be able to expect to actually play it for themselves.
Emily Rogers, who has accurately leaked plenty of Nintendo news in the past, has speculated that the new Metroid game will release in September or October of this year, based on the fact that the Pokemon Brilliant Diamond and Shining Pearl release date is in November. While the new Metroid game's release window is just speculation, the interesting bit is that Rogers is "confident" that a new Metroid game is releasing this year.
Continue scrolling to keep reading
Click the button below to start this article in quick view.
RELATED: Batman/Fortnite: Zero Point Comic Reignites Rumors About Metroid's Samus in Fortnite
Considering Rogers' track record, it seems as though Metroid fans are safe to get excited about a new game. Even so, others may want to err on the side of caution and take these claims with a grain of salt until Nintendo itself confirms that a new Metroid game is in development for release in 2021. Luckily, Metroid fans shouldn't have to wait all that much longer to find out more about the game.
With Pokémon being a November release, I'm curious to see where Metroid fits into the schedule.

Speculation: September-October might be a reasonable release window for Metroid. Samus Returns was a September title, Other M and Federation Force were August titles.

— Emily Rogers (@ArcadeGirl64) May 26, 2021
Nintendo will be at E3 2021, where it is expected to host a Nintendo Direct-style presentation announcing a variety of upcoming Switch games. If the rumors are to be believed, the new 2D Metroid game is one of the games that Nintendo will announce at the show. Nintendo has yet to nail down the exact date during E3 that it will be making these announcements, but fans should find out more concrete information in the days ahead.
Meanwhile, a new 2D Metroid game isn't the only new Metroid project that's rumored to be in development. Consistent rumors have also pointed to a Metroid Prime Trilogy Switch port, though that has yet to materialize either. It's possible Nintendo is waiting to release that particular game until we're a bit closer to the Metroid Prime 4 release date, which is likely still years away, unfortunately.
Besides new video game announcements, Nintendo fans may also have a new hardware announcement to look forward to as well. Rogers didn't just touch on the rumored new Metroid game in her recent tweets, but also claimed that a new version of the Nintendo Switch console is also in the works and should be announced sooner rather than later.
A new Metroid game is rumored to be in development.
MORE: All of The Nintendo Switch Games from the Zippo Leak
Hyrule Warriors: Age of Calamity Expansion Pass Exploit Makes the Pass Free
About The Author


This news is republished from another source. You can check the original article here