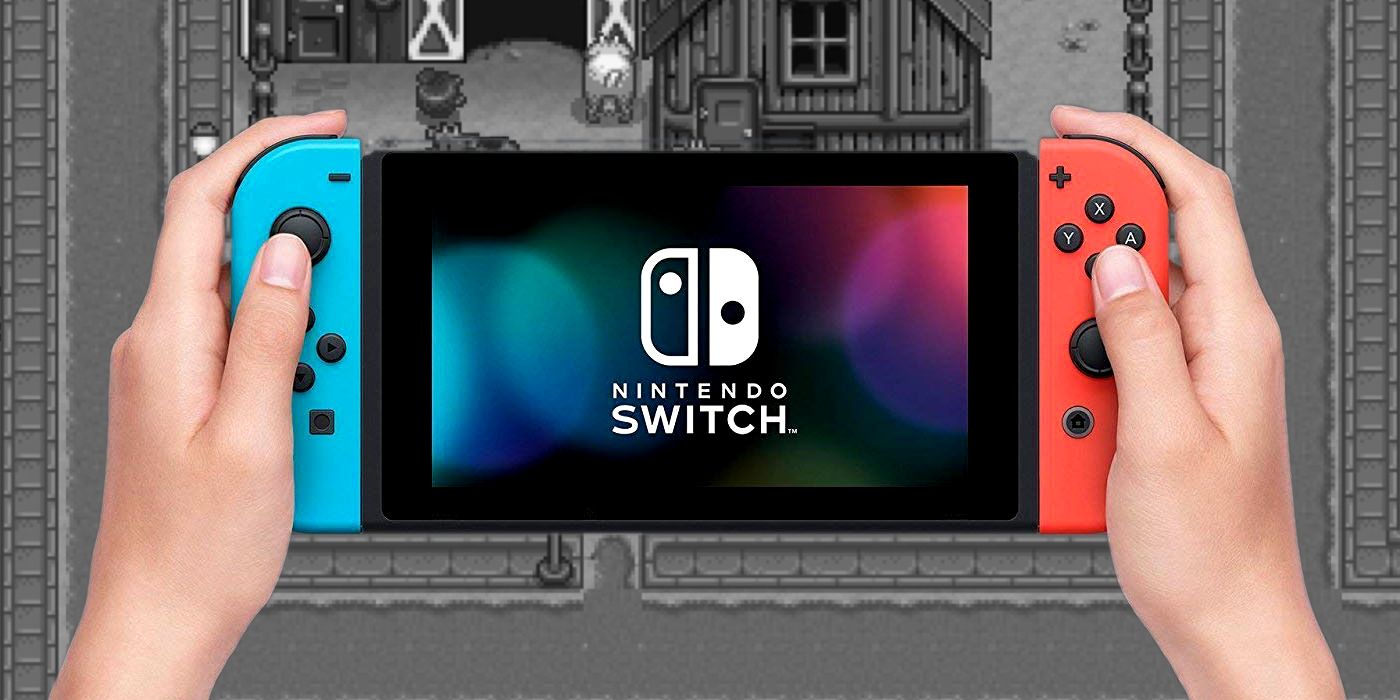 According to a new rumor, the Nintendo Switch Pro will only run at 1440p while docked, rather than the previously suggested and much-hoped-for 4K.
In the latest Nintendo Switch Pro rumor, the currently unconfirmed hardware update is said to run at 1440p in Docked Mode, rather than the previously believed 4K resolution. Word of a new Switch has been spreading like wildfire since as far back as last year, with Nintendo itself still unwilling to address whether or not it even exists.
Still, that hasn't stopped players from speculating on this beefed-up version of the highly successful Nintendo Switch console, fueled by several leaks and rumors over the past few months – with the most popular theory being that Nintendo could formally unveil the Switch Pro during this weekend's E3 livestream event. One of the major points of excitement for this new console update is the possibility that the new version of the Switch will be able to run games at 4K definition at certain settings like the PS5 and Xbox Series X – though the internet's most recent account suggests that this might not be the case after all.
Continue scrolling to keep reading
Click the button below to start this article in quick view.
Related: Why Genshin Impact On Switch May Be Waiting For The Switch Pro
As reported by WCCTech.com earlier today, a thread on the Taiwanese ResetERA message boards alleges that the Nintendo Switch Pro's GPU will be clocked at almost 1 GHz in docked mode, slowing down to 768 MHz when the console is used as a handheld. This will result in the Switch Pro running at 120FPS at 720p in handheld mode (though this might be changed to 60 FPS, 720p resolution later) and 1440p resolution while docked. Additionally, the previously-rumored NVIDIA DLSS technology is indeed being implemented in the Switch Pro, but it might only be available for use in docked mode and could even be locked out at launch altogether. Of course, this is all conjecture on a roughly translated message board, so fans shouldn't take it for the absolute truth just yet.
Nintendo has historically favored frugality over performance in its consoles, dating back to the Wii still operating in Standard Definition when the PS3 and Xbox 360 embraced the jump to High Definition and only continuing in the Wii U and Nintendo Switch eras. However, with the PS5 and Xbox Series X breaking sales records left and right, many believe it would do Nintendo good to get ahead of the game with the Switch Pro, including making the jump to 4K resolution.
Of course, the speculation surrounding the Nintendo Switch Pro only running at 1440p is still just that at this point, as the console itself has yet to even be officially confirmed. Still, this latest account contains enough specific details to hint that there may be some truth behind it. Still, there is no way to know for sure what the Nintendo Switch Pro's performance will be like until Nintendo finally gives the official word that it is even coming at all.
Next: Nintendo Switch Games That Would Benefit Most From A Pro Upgrade
Source: WCCTech.com
The Division & Splinter Cell Join Forces In Leaked Ubisoft PvP Game
About The Author


This news is republished from another source. You can check the original article here