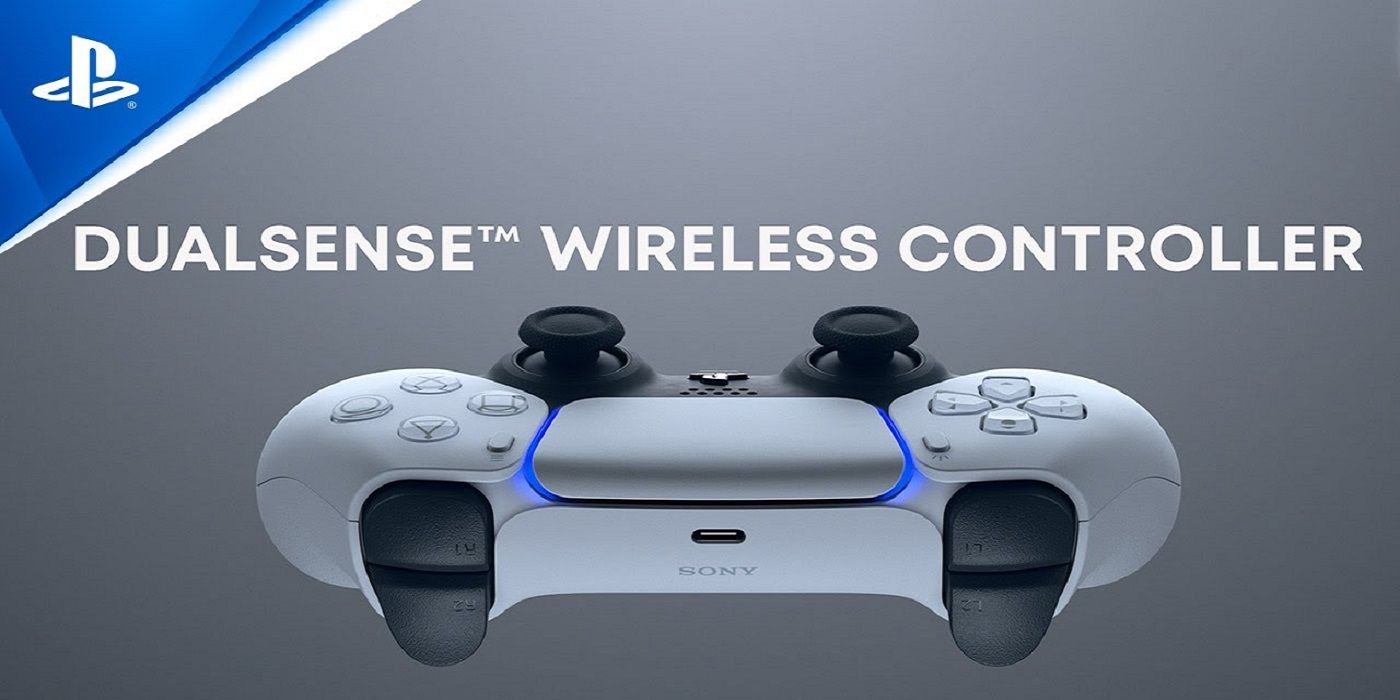 Some PlayStation 5 players report getting multiple hours of gameplay after the console tells them their controller battery is low.
Many gamers have still been struggling to get their hands on a PlayStation 5. The PlayStation 5 brings a lot of new features to the Sony ecosystem, with Sony's new DualSense controller being one of its stand out features. However, it seems that PlayStation 5's may be telling gamers who have gotten one to charge their controllers much too early.
PlayStation 5's DualSense controller has a pretty varied battery life. Some studies have found the controller to have a battery life range from approximately six hours to around twelve before players are met with a low battery warning. This seems to depend on whether or not the game being played takes advantage of the DualSense's more advanced features like its haptic feedback and adaptive triggers. However, a post to the console's subreddit has found that those numbers may be skewed by players getting low battery messages early.
Continue scrolling to keep reading
Click the button below to start this article in quick view.
RELATED: PlayStation Store Sale Discounts Tons of Games
This issue was first raised by Reddit user dospaquetes. In the post they say that they tracked their gaming sessions over multiple days and found that their DualSense controller still had around 50% of its battery life remaining when they received the low battery message. They report having around 11-12 hours of gameplay with each charge, meaning the low battery message was popping up for them when they had six hours of battery life left. Dospaquetes does say that they recorded the information while playing the PlayStation 5's roguelike exclusive Returnal, which uses a high amount of haptic feedback but is still high up on the controllers battery life range.
The comments on the post cover the entire range of players agreeing or disagreeing with them. Many comments cite a similar experience with their DualSense controller letting them play for multiple hours after alerting them of their low battery life. Other comments say that they usually only get around four or five total hours of gameplay on a full DualSense charge and only have ten or so minutes of charge left after a low battery alert. The battery life confusing comes after a hardware teardown of the DualSense found that the controller may last just over 400 hours in February.
Of course, all of this information is completely anecdotal, but it is rather odd that the experiences of PlayStation 5 players seem to vary so widely. It does seem that the battery life of the controllers are heavily impacted by what game players are playing, but dospaquetes' findings had their controller having a longer battery life than others have reported from games that use the controller much less. Sony has already released multiple updates for both the Dualsense's firmware and software, so hopefully, it will be able to unify the user experience with updates soon.
MORE: Most Interesting Details from Ratchet and Clank Franchise Evolution Video
Ratchet and Clank: Rift Apart Reveals the RYNO 8 Super Weapon
About The Author


This news is republished from another source. You can check the original article here