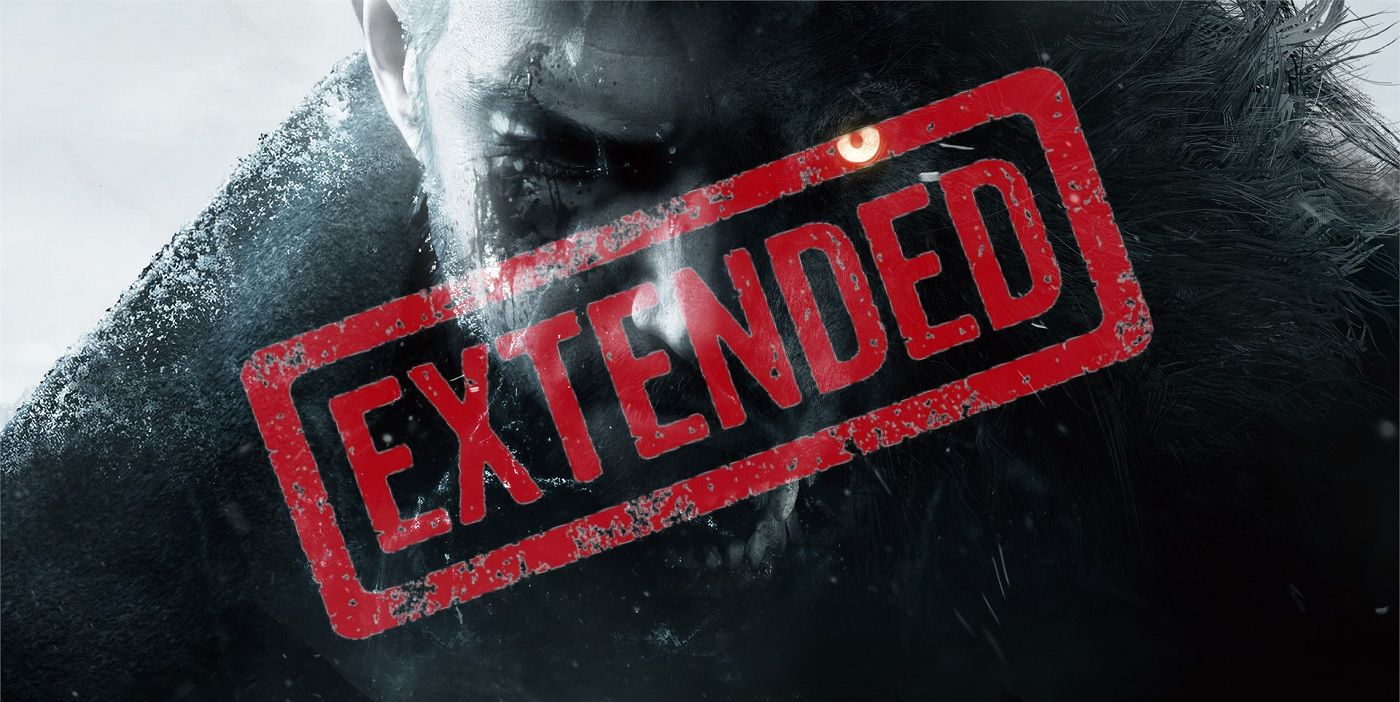 Capcom announces that the upcoming multi-platform demo for Resident Evil Village will now run for a week rather than 24 hours after fan feedback.
Capcom has revealed that it is extending the demo availability window for Resident Evil Village to a full week in response to player feedback, with many complaining online about the previous access window of only 24 hours. There have already been two demos for the upcoming horror game, although they were only available on PlayStation consoles. Titled Maiden and Castle, the two Resident Evil 8 demos have given players a sizable glimpse of the the game's mechanics and set the stage for the title's plot.
Over the last few days, reports have emerged online that some players have managed to get their hands on early copies of Resident Evil Village, more than a week before it is officially set to launch in stores. Twitter users showed themselves holding a PlayStation 5 edition of the game with a "R 18+" rating, suggesting that it is an Australian release. According to these players, the file size for Resident Evil Village clocks in at approximately 27 GB.
Continue scrolling to keep reading
Click the button below to start this article in quick view.
Related: Resident Evil Village's Lady Dimitrescu Chases You Like Nemesis & Mr. X
In a new tweet, Capcom has confirmed that it is extending the final 60-minute demo for Resident Evil Village from one day to a week. The move comes in response to fan feedback, with many players wanting to experience the gameplay demo outside of the 24-hour limit placed on it by the publisher. It is important to note that that this change only applies to the full multi-platform demo rather than the PlayStation-exclusive demos that have already come and gone. The demo window will start at the same time of 5 PM PDT/8 PM EDT on May 1 but will now run up until May 9 in the US and May 10 in Europe.
We've heard your feedback and are extending the availability period for the final 60-minute multi-platform #REVillage demo.

The original 24-hour window starting 5PM PDT May 1 (1AM BST May 2) has been increased by a week, and now ends at the same times on May 9 PDT (May 10 BST). pic.twitter.com/8VKEU8bMnu

— Resident Evil (@RE_Games) April 26, 2021
Capcom also recently gave fans a closer look at three other villains in Resident Evil Village. These three Lords will work alongside Lady Dimitrescu under Mother Miranda. Karl Heisenberg, Salvatore Moreau, and Donna Beneviento are based on werewolves, mermaids, and ghosts respectively, and will each have their own specific area that players will have to explore.
The fact that Capcom has listened to fan concerns about the availability of the demo is certainly welcome news, especially for those who might not have been able to get access to it in the 24 hours it was initially going to be online. It seems like a sensible move, as the more players who can try out Resident Evil Village will likely lead to even more customers who will actually buy the title.
Next: Resident Evil Village Fan Simulates Getting Stepped On By Lady Dimitrescu
Resident Evil Village will be available for PC, PS4, PS5, Xbox One, and Xbox Series X|S on May 7, 2021.
Source: Capcom
Best All-In-One Printers (Updated 2021)
About The Author


This news is republished from another source. You can check the original article here