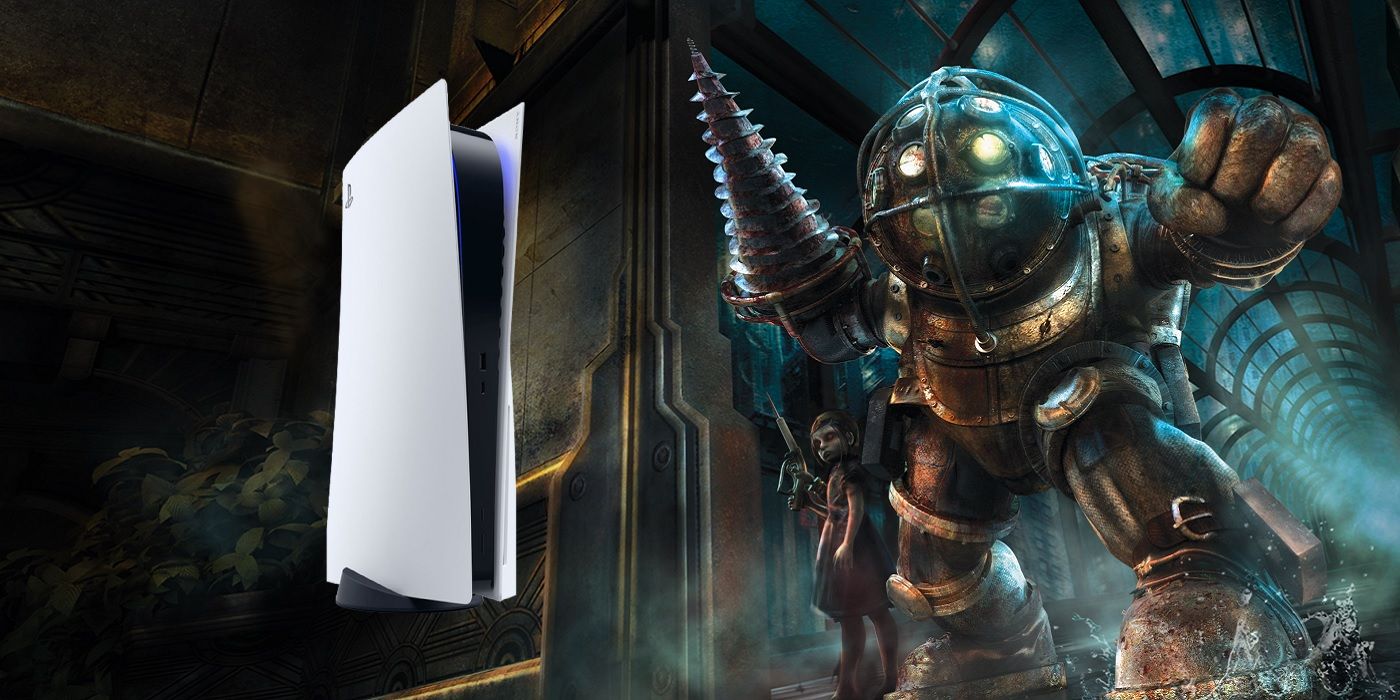 According to an industry insider, there's a chance that the upcoming BioShock 4 video game will be exclusive to PlayStation 5.
When the original BioShock game launched in 2007, it was an Xbox 360 console exclusive. The OG BioShock eventually made its way to other platforms, though, and future entries in the series were multi-plat right off the bat. However, a new rumor suggests that the upcoming BioShock 4 game may be returning the franchise to its timed-exclusive ways, as it seems the game may wind up being a PlayStation 5 exclusive.
According to the Xbox Era podcast, as spotted by DualShockers, it's possible that BioShock 4 will be a PS5 exclusive, either timed or fully. Fans should take this information with a grain of salt, though it is worth pointing out that some legitimate leaks have come from Xbox Era and its hosts in the past. Regardless, if this is true, it will likely prove to be a controversial decision on the part of 2K Games, as BioShock fans on Xbox will likely be upset.
Continue scrolling to keep reading
Click the button below to start this article in quick view.
RELATED: Next BioShock Game Will Be Open World, According to Job Listing
But fans shouldn't get too worked up just yet. It's true that Sony has penned a variety of timed-exclusivity deals for the PlayStation 5 with third parties, as evident by Final Fantasy 16's PS5 exclusivity and others, but it's always possible that Xbox Era's information is off. It's also possible that this deal isn't even in the works at all. Since so little is known about BioShock 4 at this point, fans should just standby for more official information.
https://www.youtube.com/watch?v=ZHeqUrZwPgg?feature=oembed
Beyond the fact that BioShock 4 is being developed by Cloud Chamber Games, there is pretty much next to nothing that's known about the game. There's been plenty of speculation at what it might entail and if it will be returning to previous settings like Rapture or Columbia, but nothing concrete has been shown to date. However, some BioShock 4 job listings have potentially revealed a few details about what fans can expect from the game.
According to job listings, it seems BioShock 4 will have more RPG elements, with a Fallout-style dialogue system. Other job listings suggest that BioShock 4 may even be an open world game, which would be quite the departure from previous entries that, while having open environments for players to explore, were still very linear in nature. And of course, plenty of things can change during game development, and so it's always possible that these particular aspects of BioShock 4 won't make it into the final product, so fans should keep that in mind.
Something less likely to change, though, is the engine that BioShock 4 is being built with. Job listings point to BioShock 4 using Unreal Engine 5, which means that the game will likely be skipping PlayStation 4 and Xbox One, though that was expected anyway. Ultimately, fans will need to wait for an official reveal of BioShock 4 before they can truly know what to expect from the game.
BioShock 4 is in development for unspecified platforms.
MORE: Why a New Setting for BioShock 4 Makes More Sense Than Rapture or Columbia
Source: DualShockers
What Pokemon Brilliant Diamond and Shining Pearl Can Learn from Sword and Shield
About The Author


This news is republished from another source. You can check the original article here