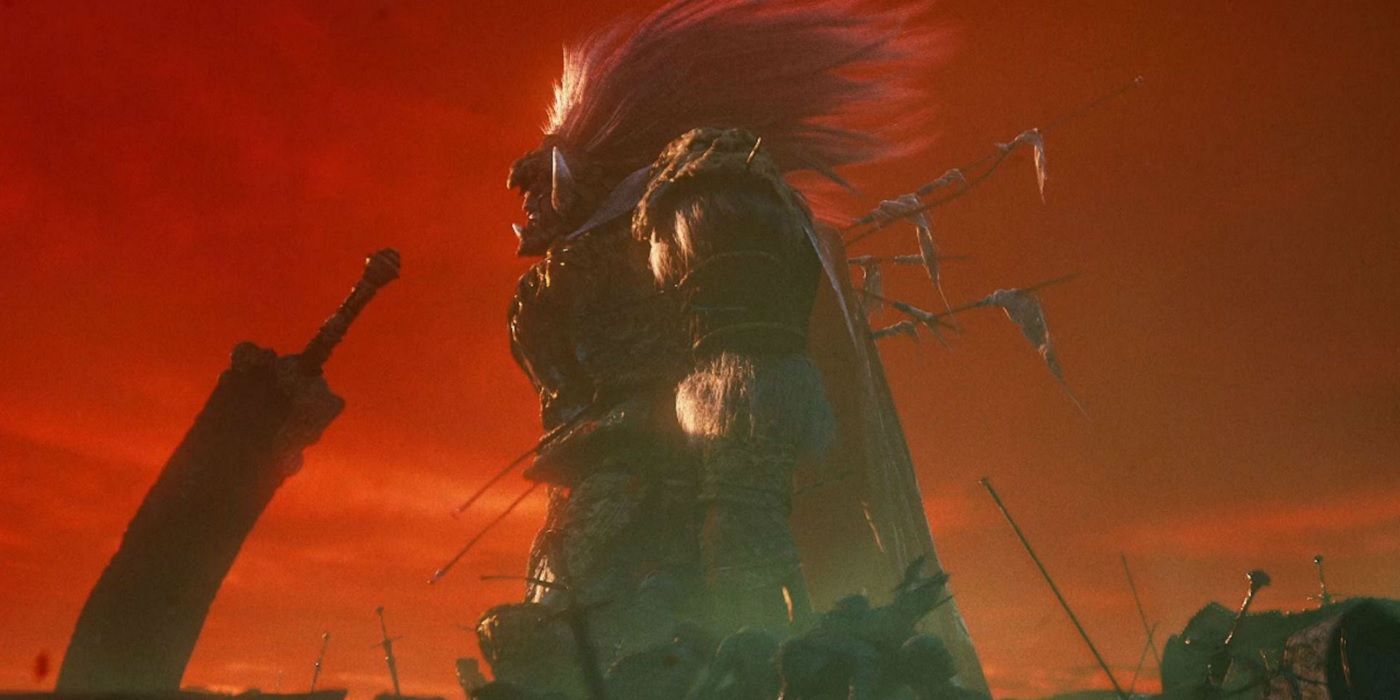 A supposedly leaked screenshot seems to indicate that a firm date is set for a possible Elden Ring reveal to take place this summer.
Ever since Elden Ring was first revealed at E3 2019, fans have been waiting for more news on the game. Unfortunately, Elden Ring news has been virtually nonexistent since its initial reveal, outside of some interviews that have vaguely hinted at what it has in store for fans. While nothing official has been announced, it does seem as though the wait for more Elden Ring news will soon come to a close.
As spotted by Pure Xbox, Twitter user Idle Sloth has shared a screengrab that is reportedly from a leaked Elden Ring teaser video. If the screenshot is any indication, it seems as though the Elden Ring reveal will take place on June 14, 2021, so fans may just have to wait a couple more months to see more of the game. The veracity of the screenshot has not been proven at the time of this writing, but the date would make a great deal of sense.
Continue scrolling to keep reading
Click the button below to start this article in quick view.
RELATED: Player Generates Elden Ring's 'Final Boss' Using Neural Network
E3 2021 takes place from June 12 to June 15, and since Elden Ring was first revealed at E3 2019, it would make sense for it be showcased at the big show yet again this year. While it's unlikely that Elden Ring publisher Bandai Namco will have its own press conference at E3, it has confirmed that it will be at the show in some capacity. And if Bandai Namco isn't going to have its own press conference, the screenshot may reveal which presentation will showcase the game.
While Elden Ring is a multiplatform game, it was first revealed at Microsoft's E3 2019 press conference. And the only logo besides FromSoftware and Bandai Namco in the screenshot is the Xbox logo. Assuming that this screenshot is real, this would suggest that Elden Ring is going to have a reveal trailer at Microsoft's E3 2021 press conference, which could very well be taking place on June 14. However, Microsoft has not yet confirmed when it will be hosting its E3 2021 presentation and it's always possible that this image has been faked, and so fans should take this information with a massive grain of salt for now.
The most likely scenario is for Elden Ring to get another reveal at Microsoft's E3 2021 press conference, but there's also the slim possibility that Bandai Namco will showcase it itself. While Bandai Namco is not confirmed to be having a full-fledged presentation at the event, it is going to have a presence there, and it did trademark something called Bandai Namco Next. The assumption has been that Bandai Namco Next is in reference to a Nintendo Direct-like event, which could very well take place during E3.
In any case, if this leaked screenshot is real, then an Elden Ring teaser trailer will likely drop sometime between now and June 14, so hopefully fans get an update on the game sooner rather than later.
Elden Ring is in development for PC, PS4, and Xbox One.
MORE: Elden Ring Really Has the Perfect Dark Fantasy Dream Team
Source: Pure Xbox
PS Plus' Free Games for May 2021 Mark a Big Occasion for the Service
About The Author


This news is republished from another source. You can check the original article here