E3 2021 is getting closer by the day and more and more exciting news is cropping up. Reports suggest that Nintendo may have some exciting news about the Switch in June. It has been over four years since the Nintendo Switch has changed its design. According to trends, most consoles don't do well if there are no upgrades for quite some time.
ADVERTISEMENT
Article continues below this ad
However, the story has been different for the Switch. The hybrid console has done extremely well in the years 2020 and 2021. It has also defeated both Xbox 360 and Gameboy Advance with it sales figures. The Switch has perched itself on the top 10 most sold consoles of all time and is currently at number eight. It has provided a stiff competition to the new kids on the block, Xbox Series X/S and PS5.
However, the specs and design element for the Switch is all set to change soon. According to Bloomberg's report, a new upgraded and boosted Switch is going into production this July. The release will reportedly take place in September. If the rumors are true, Nintendo will launch the news about Switch Pro in E3 2021, set to take place in June.
ADVERTISEMENT
Article continues below this ad
This would also mean an upgrade in the price. Since it is a hybrid console and has a few limitations, its price is considerably low than most consoles in the market. The current base model of the Switch Pro comes at a price tag of $299.
According to the reports, the new upgraded console will wipe out the current Switch model from the market and take its place. The budget Switch Lite will remain in retail along with the new upcoming Switch.
DIVE DEEPER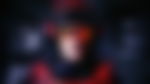 What do we know about the new Nintendo Switch Pro?
ADVERTISEMENT
Article continues below this ad
First, there is no confirmation on the name. Whether it will get the tag 'Pro' or be called Switch 2 is unclear. But the recent leaks suggest exciting upgrades for gamers. The new Switch will allegedly sport an OLED 7-inch display from Samsung.
Further, Nvidia will help provide 4k gaming capabilities to the hybrid console. The recent dearth of chips in the market that has affected PS5 and Xbox will probably not influence Switch. Nintendo has teased a new upcoming gaming console and if the leaks are to be believed, it is an upgraded Switch coming this September.
It might just be an entirely new console that the Japanese company is designing, but do not rule out the chances of Switch getting an upgrade just yet. Lookout for E3 2021 for more information.
ADVERTISEMENT
Article continues below this ad
DIVE DEEPER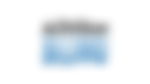 This news is republished from another source. You can check the original article here