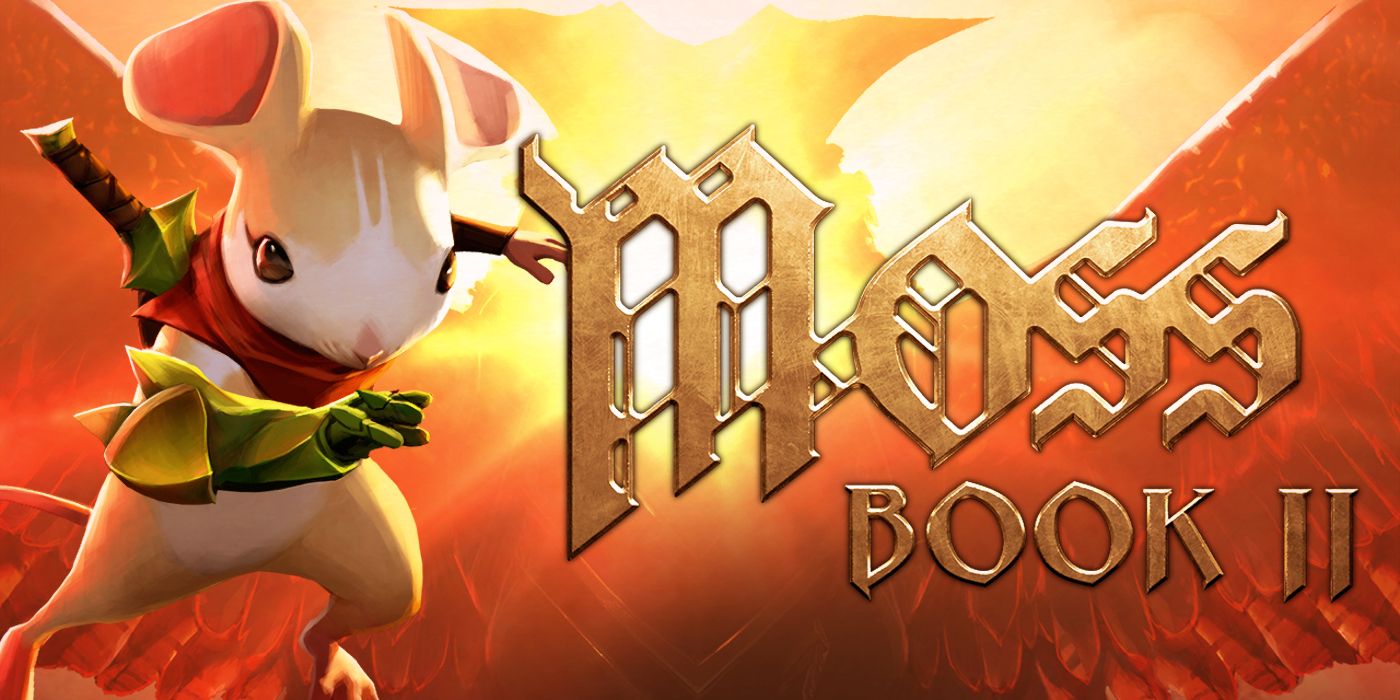 Developer Playarc announces that it's working on Moss: Book 2, a sequel to the virtual reality adventure game starring a cute mouse.
Thursday saw Sony sharing its latest PlayStation State of Play broadcast, an event focused on the upcoming PS5 console exclusive Deathloop and several other third-party PlayStation releases. To start the show, Sony had a special new game announcement. A sequel is currently in development for Moss, the VR adventure game from developer Polyarc. Moss: Book 2 will begin directly from where the first game ended. Polyarc shared Moss: Book 2's first trailer with State of Play viewers, but held back on a release date.
The two-minute announcement trailer for Moss: Book 2 starts very literally with the ending of the original game, or more specifically its final boss fight. Protagonist Quill leaps into the air and strikes down her foe with a righteous stab. With that nod to the first book of Moss, the trailer transitions to several quick gameplay sequences from the sequel. These clips tease new mechanics, new weapons, and a new foe for Quill to face.
A press release for Moss: Book 2's announcement provides some further details about where the game's story will go. Quill will be delving deep into the hexed castle of the Arcane, the castle where Quill's uncle Argus was being held prisoner in the first game. Now Quill is being pursued by another villain, a winged foe that pursues her within the Arcane's keep. Quill is said to have a plan that could bring down the Arcane and save the world in the process. Naturally, an epic fantasy adventure awaits Quill before she can succeed.
Early details about Moss: Book 2's gameplay are scant, for the time being. The sequel is confirmed to feature new puzzles, challenging terrain, and plenty of rich detail to make Moss more immersive than ever before. Polyarc describes the experience as having raised the stakes compared to the first game.
VR players of the original Moss should immediately recognize some improvements to the experience just through the brief glimpses of gameplay shown in the trailer. There's a clearer focus on a more cinematic presentation, as well as a generally more polished presentation. Polyarc is evidently improving through experience.
Just because Moss: Book 2 was announced during Sony's PlayStation State of Play doesn't mean that it's a PS VR exclusive, of course. The original Moss was released on PC, PS4, and Oculus Quest. Moss: Book 2 will likely be made available across VR-supporting platforms as well. It'd be especially nice if Moss: Book 2 was associated with PlayStation's rumored PS VR 2 headset for the PS5, but news in that direction will have to wait for another time.
This news is republished from another source. You can check the original article here
Follow us on Facebook