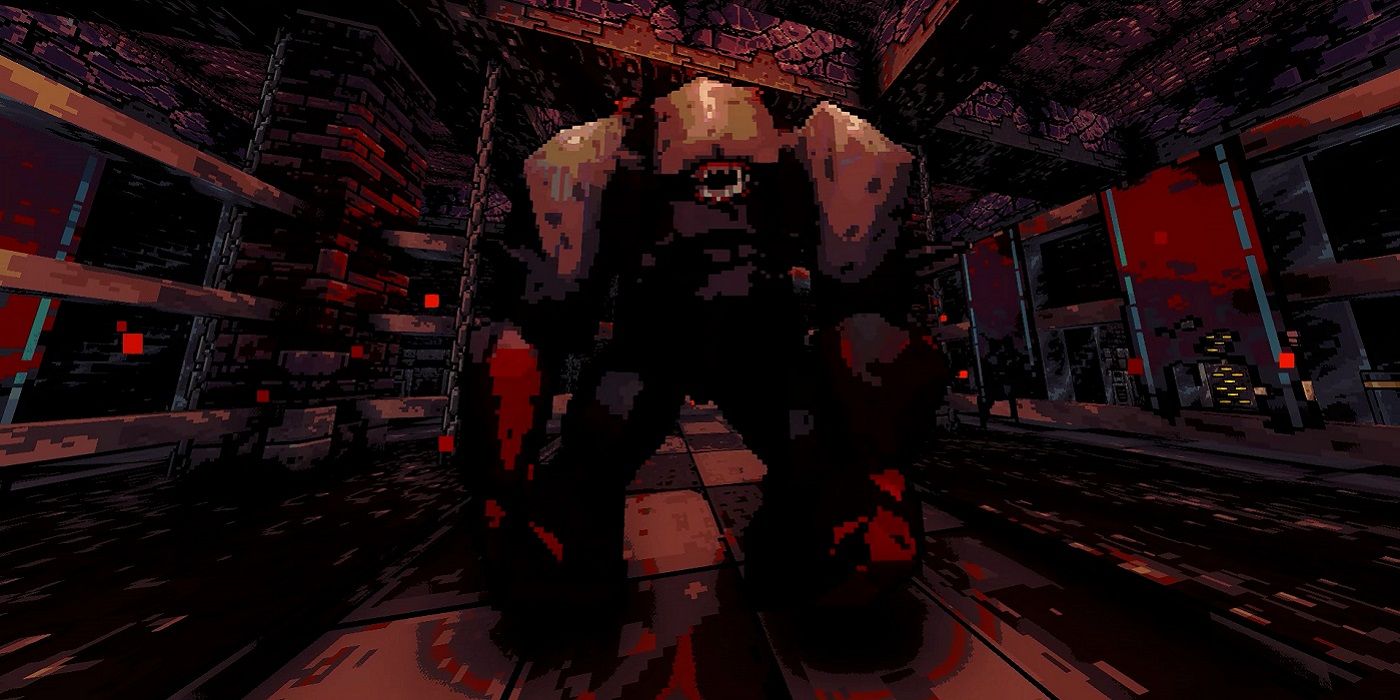 Retrovibe is a new indie game publisher with a lineup full of titles harkening back to the beloved visual styles of consoles and PCs past.
New publisher Retrovibe revealed an impressive lineup of new indie games this week, including a sequel to cult-hit FPS Project Warlock. Co-founded by Michał Affelski, and Krzysztof Papliński of Gaming Company and CD Projekt Red luminary Michal Kiciński, Retrovibe hopes to "bring original retro titles to life without infringing on their creative vision." The founders also specifically call out that they're on the lookout for new games that fit into the neo-retro trend, and that they have more announcements to share over the coming months.
In addition to brand-new projects, Retrovibe has assumed publishing duties on two existing titles that have sequels in the works. Project Warlock is a retro FPS with lots of variety and a unique arsenal of weapons and wizardry. Janosik is a free-to-play retro action-platformer with early DOS-style graphics and one huge interconnected level to explore. Both games are available on Steam as of this writing, and Warlock recently released beyond PC onto consoles.
Related: Best Modern DOOM Clone Throwbacks
In Retrovibe's new announcement trailer, players can get a sneak peek at sequels to both of the publisher's preexisting titles. Janosik 2 is a premium upgrade to the first game, sending the fairytale hero through three new maps that are even larger than the sizable original while keeping the game's distinctive style in place. Set to release this year, developer Marcin Onysko of Onix Games said that Retrovibe "are a perfect match" for the second Janosik. Project Warlock 2 revamps the visual style of the original while keeping the same engaging gunplay and pacing in place. There will be more to see from this sequel specifically during the upcoming PC Gaming Show on June 13, so fans of the first game should take note.
https://www.youtube.com/watch?v=umKeMJfCY6c?feature=oembed
In addition to follow-ups on those two games, Retrovibe's announcement trailer lays out its lineup of upcoming titles. Metroidvania shooter B.I.O.T.A. from developer small bros presents an aesthetic straight out of games like Jetboard Joust and Downwell, with multiple visual styles and giant alien monsters to conquer. Shardpunk: Verminfall from Clockwork Pile is a tactics game where players take on an army of mutated rats with steampunk weaponry. Finally, The Looter from Tactical Dogs is a 2D action-adventure that takes place in a lush but dark post-apocalyptic forest world. All three games are from brand-new studios and set for release within the next eighteen months.
With games scheduled for 2021 and 2022, Retrovibe will have plenty of news to share in the months ahead, and it plans on dispensing it partially through Twitch via a series of live streams called Retrovibe Live Dev. It will showcase developers working on their games over the next twelve months, inviting prospective players into the process while also giving exposure to these titles that might otherwise fly under the radar.
While indie publishers come and go as the years roll on, Retrovibe feels like it has what it takes to succeed. With a strong vision for the types of games it publishes, a pair of established names on the indie scene, and a portfolio full of hopeful hits, there's a good chance that the team can capture the ever-growing wave of nostalgia for games gone by, and fund some incredible new titles while they're at it.
Next: Ten Indie Games To Watch For In 2021
How to Upgrade The Crowbar in Biomutant (Klawbar)
About The Author


This news is republished from another source. You can check the original article here