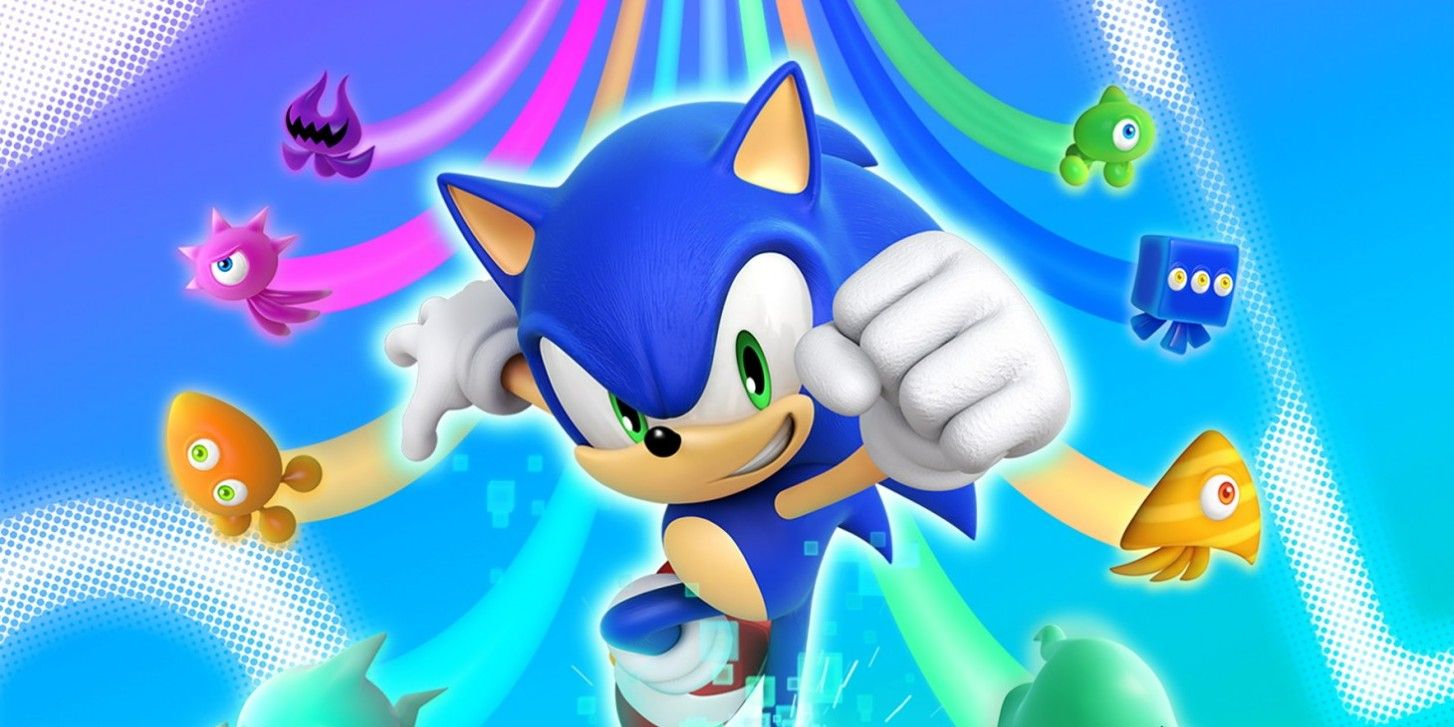 Sonic Colors: Ultimate receives a new spotlight trailer showing off graphical improvements, as well as new gameplay modes, customization and more.
The upcoming Sonic Colors: Ultimate has received a new trailer showing off the HD updates players can expect to see at launch. The original game first released in 2010, but a Sonic Colors remaster was announced earlier this summer. The game will include the same campaign as its predecessor, but it will ditch motion controls and Mii features included for the Nintendo Wii release.
Sonic Colors: Ultimate was announced during the Sonic Central livestream event in May. The remaster wasn't the only announcement from the online showcase, as a brand-new Sonic adventure, releasing sometime in 2022, was also revealed to the world. A short teaser trailer showing Sonic goin' fast was all that was shown, with no confirmed title or firm release date. While little is known about the upcoming project, a press kit seemingly leaked the title as "Sonic Rangers" before backtracking, though this could be an internal name for the game and not its final title.
The new spotlight trailer released for Sonic Colors: Ultimate shows off Dr. Eggman's Interstellar Amusement Park, a location that should be familiar to longtime players. The video explores the remaster's technical upgrades, including 4K textures, 60fps gameplay, and improved graphics and lighting. A side-by-side comparison of the Interstellar Amusement Park from the original Sonic Colors and Sonic Colors: Ultimate shows off just how big of a change has been made. As well as looking cleaner, brighter, and a lot more modern, the remaster also adds new modes and extras, including the Jade Ghost, which will see players "transform Sonic, fly around and pass through solid objects to reach hidden areas." In terms of accessibility, controls will be customizable to let players find button mappings that suit them. There will also be "Tails Saves", which will take players back to safety should they find themselves needing a rescue service, and the "100 Count Ring," which grants temporary invincibility and boosts scores.
The video also reveals a new mode entitled "Rival Rush". The mode will invite players into head-to-head speed races with Metal Sonic in the hopes of unlocking bonuses and rewards. Park Tokens and Customization are also coming to Sonic Colors: Ultimate. Park Tokens will allow players to use the in-game store to purchase boosts, Auras, shoes, and gloves, offering some customization options for gamers' own versions of Sonic. Players will also be treated to a fully remixed soundtrack. A recent nightmarish Sonic mod showed the games in first-person, which thankfully doesn't seem to be an option in the Colors remaster. The new trailer is the first in a series of Sonic Colors: Ultimate spotlights, so fans should keep their eyes on the official Sonic the Hedgehog YouTube channel for future uploads.
There's a lot of Sonic on the horizon to look forward to, with another feature film, the nostalgia-fueled Sonic Origins Collection, and the hyped Sonic 2022 game all on the way. Sega has promised that the blue hedgehog's next outing will evolve the Sonic formula in some major way, so it's anyone's guess how similar or different the next mainline game in the series could eventually be when it arrives. Sonic Colors: Ultimate, however, is much more immediate and has left a lot less to the imagination.
This news is republished from another source. You can check the original article here
Follow us on Facebook