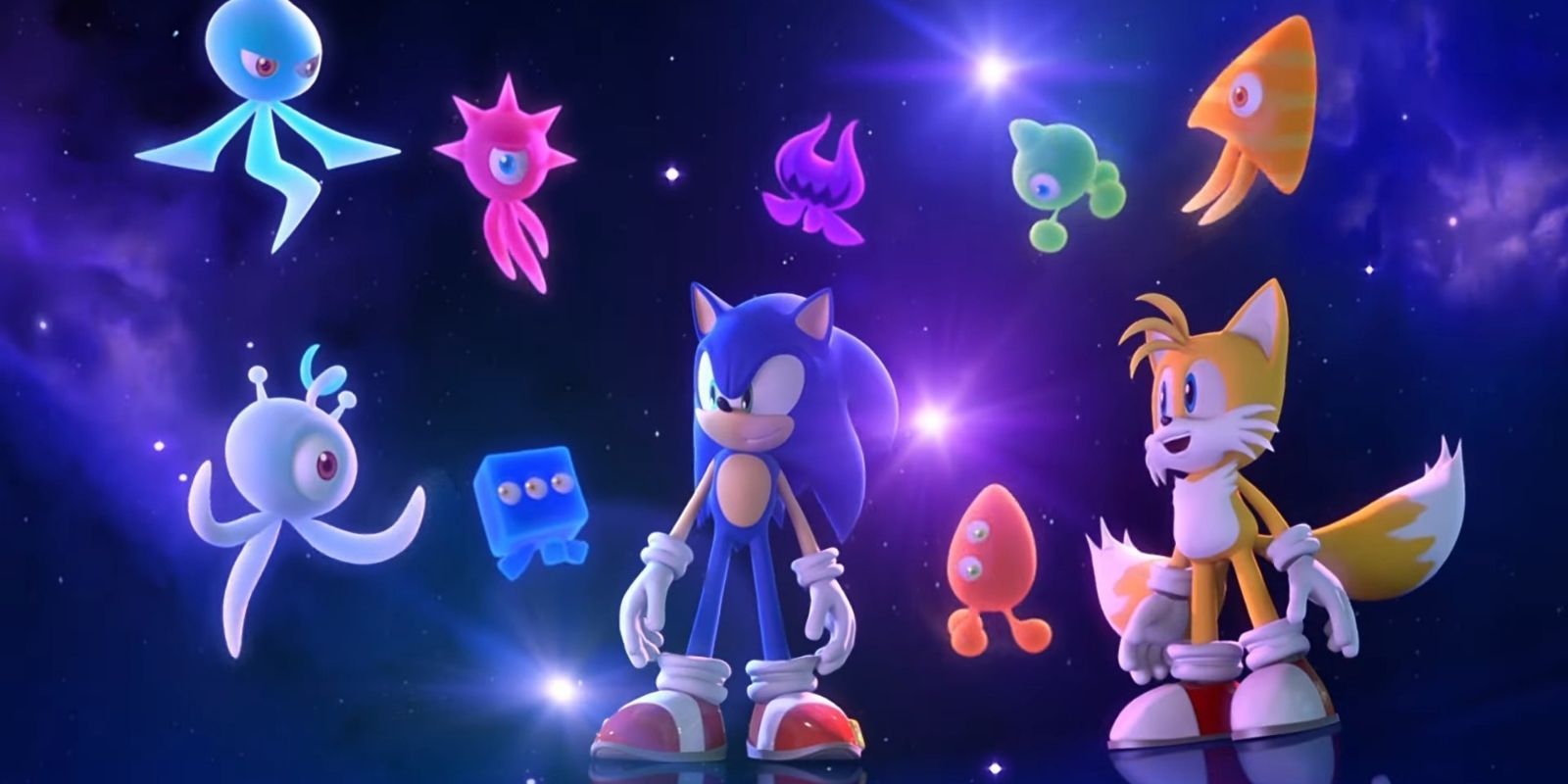 Sonic Colors: Ultimate not only gives the old game a fresh coat of paint, but it also adds new modes and power-ups to keep the experience fresh.
Sonic the Hedgehog's 3D video games have varied in quality throughout the years, with few of them ever achieving the same success as the Blue Blur's side-scrolling adventures. One game that certainly came close, however, was 2010's Sonic Colors. Combining a successful version of the hedgehog's 3D gameplay with old-school side-scrolling action, Colors was easily one of his best reviewed titles in the modern era.
Fittingly, Sega has decidedly to re-release the title to celebrate Sonic's 30th anniversary. Sonic Colors: Ultimate not only gives the old game a fresh coat of paint, but it also adds new modes and power-ups to keep the experience fresh and exciting. Here's everything known so far about the rebirth of this beloved Wii game.
Continue scrolling to keep reading
Click the button below to start this article in quick view.
RELATED: Everyone Forgot About THIS Sonic and Nintendo Crossover
What Is the Story of Sonic Colors?
The game's plot involves Dr. Eggman opening up an outer-space theme park under heroic pretenses. Sonic looks into this matter, having learned not to trust the good doctor after years of facing his villainy. He and Tails meet a being named Yacker, who's one of the alien Wisps. These creatures are actually being enslaved by Eggman, who intends to use the power of his amusement park to create a laser that will conquer the Earth.
Sonic then has to visit other planets in order to free the Wisps, as well as stop several of Eggman's doomsday weapons and the infected Nega-Mother Wisp. Amid all of the remake's upgrads, the plot itself will not change, allowing fans old and new to enjoy its exciting story.
RELATED: How Sonic Adventure 3 Can SAVE The Sega Franchise
The Trailer for Sonic Colors: Ultimate
https://www.youtube.com/watch?v=Z3MCqTdsVKc?feature=oembed
The game's trailer was shown when the title was officially announced at Sonic Central. It debuted the remaster's beautifully upgraded graphics. The trailer also notes that players who pre-order the game will receive a Baby Sonic keychain based off of the character's design in the 2020 live-action Sonic the Hedgehog movie.
What Is New in Sonic Colors: Ultimate?
The game's graphics and frame rate have been vastly improved, and are a far cry from its performance on Nintendo Wii. The basic gameplay remains the same, with Sonic traversing the alien worlds by switching back and forth between 3D environments and more traditional, side-scrolling perspectives. Sonic can also use both the Boost mechanic and the Wisps to upgrade his powers and abilities, making him even faster as well as being able to drill into the ground or turn into a bouncing laser.
RELATED: Sonic CD Is the Perfect Template For a Game Based on The Flash
The multiplayer mode will also be expanded, and it will feature races against the evil Metal Sonic. Other additions include cosmetics and costumes based on the movie, and some suspect that Tails may also be playable in this version of the game. It also features a new Wisp power-up that was first introduced in Team Sonic Racing.
When Does Sonic Colors: Ultimate Come Out?
Thankfully, fans won't have to wait long to enjoy the game again or for the first time. It's coming out on September 7, 2021, and will be available for the Nintendo Switch, PlayStation 4, Xbox One, and PC. Of course, it will also be available on PlayStation 5 and Xbox Series X|S via backward compatibility. Its release will also be tied into the upcoming two-part animated series, Sonic Colors: Rise of the Wisps, which is releasing sometime this summer. These projects are sure to add up to be one heck of a birthday for Sega's mascot.
This article will be updated as more information is made available.
KEEP READING: Why Sonic Origins Is a HUGE Deal
Mass Effect: Why Captain David Anderson Is the Best Choice for Human Councilor


This news is republished from another source. You can check the original article here