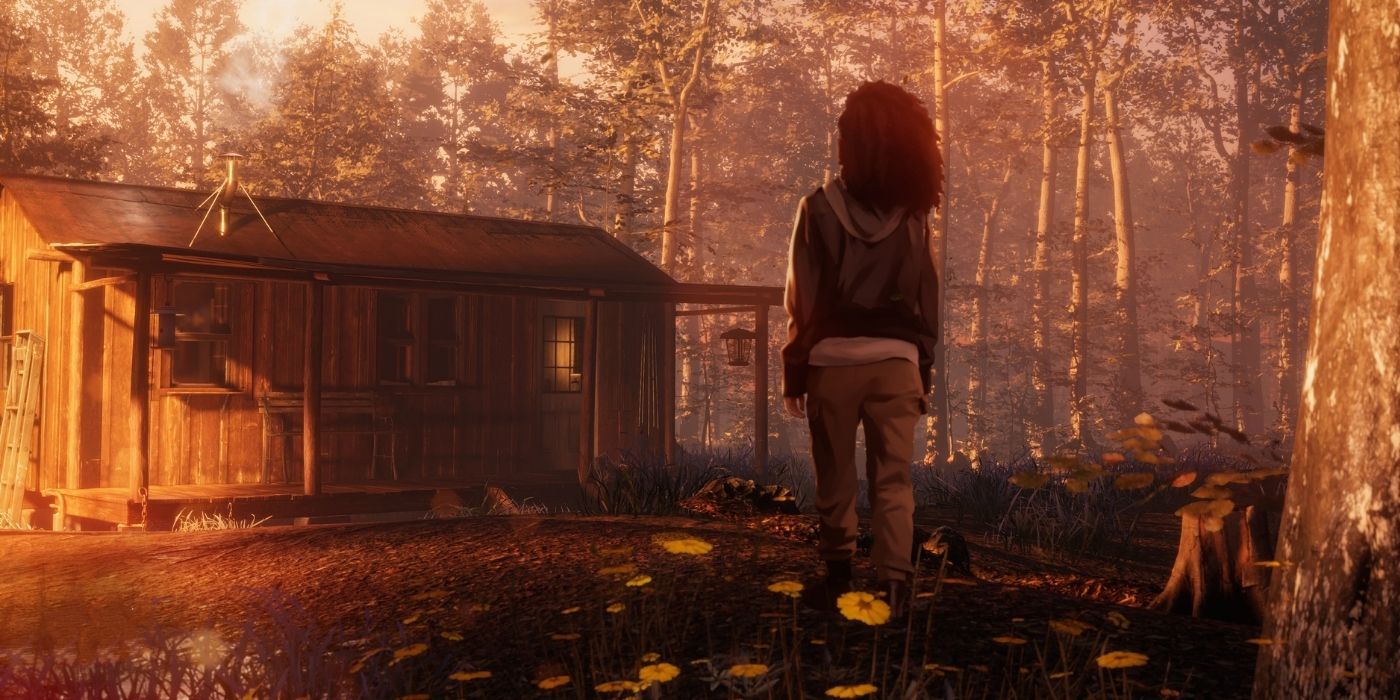 With multiple big and small releases planned, fall 2021's releases are shaping up to be quite the time for Microsoft and Xbox Series X/S.
The second half of 2021 is shaping up to be quite the year for Xbox fans. The Xbox ecosystem is all set to be the home of a plethora of game releases this summer and beyond, including the highly anticipated Halo Infinite.
While the summer window may seem a little scarce at the moment, with The Ascent being the only big Xbox exclusive, fans will have a lot to look forward to this fall. With Xbox's E3 2021 showcase right around the corner, fans should get more concrete details like release dates of previously announced titles, as well as some new game announcements for this year.
RELATED: Microsoft Announces Xbox and Bethesda Showcase Event Date
Continue scrolling to keep reading
Click the button below to start this article in quick view.
The Most Diverse Lineup
While Halo Infinite may be the most popular title releasing on Xbox this fall, it's not the only one. There are plenty of big titles confirmed for this year, all exclusive to the Xbox ecosystem. One such title is CrossfireX, whose single-player campaign is being developed by the Control and Alan Wake studio, Remedy. CrossfireX is all set to release this year exclusively on Xbox One and Xbox Series X/S. A release date for the same should be announced at the upcoming E3 showcase.
Xbox's 2021 fall lineup is not just one of the biggest but also the most diverse. Scorn is a next-gen Xbox and PC exclusive first-person horror game first announced at the Inside Xbox event last year. With this year's The Medium, and the upcoming Scorn, Xbox seems to be a great platform for horror enthusiasts.
Several notable indie titles will also be hitting Xbox this fall. This includes the highly anticipated 12 Minutes, featuring a star-studded cast of Daisey Ridley, James McAvoy, and Willem Dafoe. An interactive drama called As Dusk Falls is also apparently headed exclusively to Xbox devices. Moreover, the sequel to 2019's Bright Memory, Bright Memory Infinite is also headed to Xbox this year.
The long-awaited Psychonauts 2 is also finally releasing this year, and while it isn't an Xbox exclusive, it will be coming to Xbox Game Pass. As if these weren't enough, the developers of SteamWorld are releasing their brand new adventure title, The Gunk, later this year. The Gunk is exclusive to the Xbox ecosystem and will release this September.
Rumors and Speculations
Rumors started swirling earlier this year that Bethesda's highly anticipated sci-fi RPG Starfield would be releasing this year. Things seem to have changed since then, as many notable game journalists are now saying that Starfield won't make a fall 2021 window. Bethesda has yet to confirm any of this though. While the possibility of Starfield releasing this fall seems pretty slim every passing day, fans shouldn't rule out that possibility entirely. All these rumors and speculations should come to an end, as according to Bloomberg's Jason Schreier, Starfield's release date will be announced at E3 2021.
On top of all these incredibly diverse games, Xbox may have more exclusive titles planned for this year aside from the ones listed above. Xbox's director of program management, Jason Ronald stated earlier this year during Iron Lord's podcast that, "not all games that are releasing this year have been announced."
With Halo Infinite leading Xbox's fall 2021 lineup, Xbox fans have a lot to look forward to this year. There could be more Bethesda titles, such as Wolfenstein 3, releasing this fall. Fortunately, fans won't have to wait much longer to find out.
MORE: Every Video Game Release Coming Soon For Xbox Series X|S And Xbox One
Why Fall 2021 Is Super Important for the PS5 and Xbox Series X


This news is republished from another source. You can check the original article here