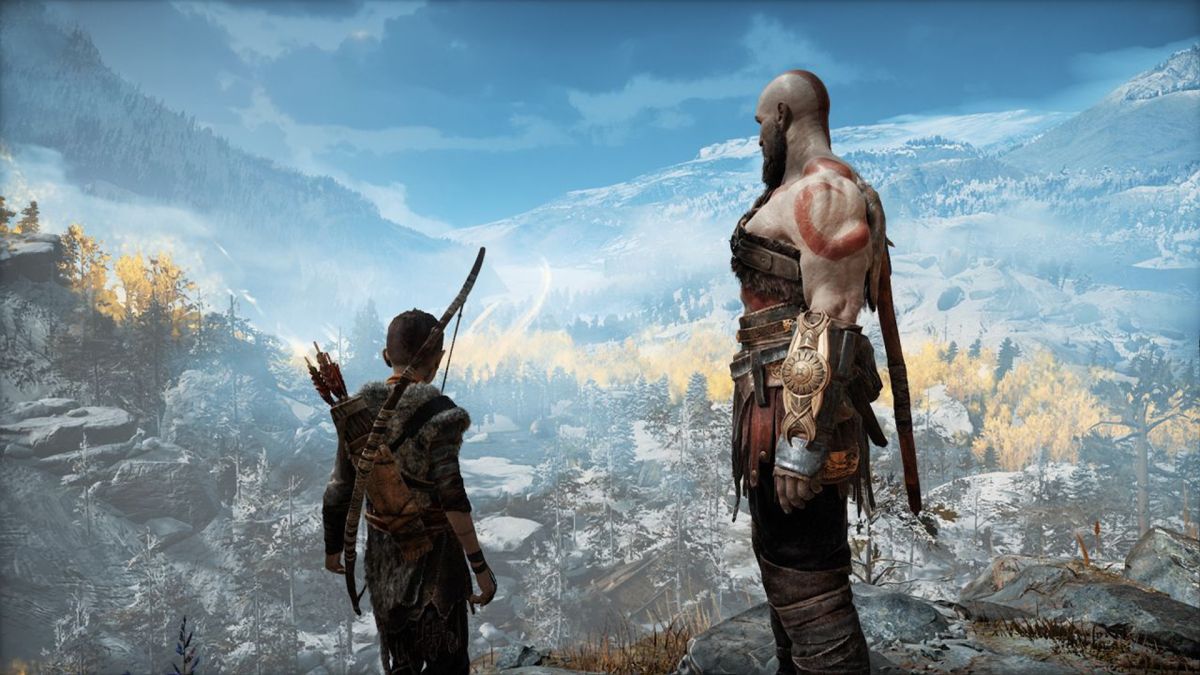 The fact is that there have been very few true next-gen PS5 games released so far. While that shortlist does include some truly great games (Demon's Souls, Returnal, and Astro's Playroom, to name a few), we really haven't seen many examples of what the PS5 can do when a developer is able to push it closer to its limits. Some think Ratchet & Clank: Rift Apart could be the game that does just that, but that remains to be seen.
Yet, the glimpses of the PS5's potential that we've seen so far in those games have been exciting. From virtually non-existent load times to visuals that the PS4 couldn't possibly hope to match, the PS5 is clearly capable of supporting games that leave you with no doubt that the console is the future of gaming in a way that makes it difficult to think about going back.
That's the dilemma. We previously spoke about how the future of video game graphics will largely be determined by the PS5 and Xbox Series X rather than the highest-end gaming PCs, but now there seems to be a strong possibility that the relative limits of the PS4 and Xbox One will continue to be accounted for in 2022 at a time when many people previously predicted that we'd be well into the next generation of console gaming.
Such delays could mean that it may be a little while longer until we see more games designed to do things like use the PS5's incredible SSD for more than just faster load times, the problem may be bigger than that. Just look at what happened with Cyberpunk 2077. While there were plenty of problems to blame that game's various issues on, some close to its development suggested that it became incredibly difficult to develop a title for high-end PCs, soft next-gen releases (the proper next-gen versions of Cyberpunk 2077 have yet to be released), and PS4/Xbox One at the same time. The gap between those devices may not be as pronounced as it will eventually be, but it's still significant enough to ensure that studios can only make games so ambitious and still expect them to be playable on every platform without having to devote a lot of time and resources to achieve that goal.
To tell you the truth, I don't believe that there's a world in which the God of War: Ragnarok team releases a PS4 version of that game that is fundamentally unplayable. The development dynamic is different than the Cyberpunk 2077 situation if for no other reason than the fact that God of War: Ragnarok is seemingly being developed for two platforms at the moment and not five (not to mention PCs of various power levels as well as the Xbox Series S, PS4 Pro, and Xbox One X). More importantly, God of War: Ragnarok can still feature improved graphics, faster load times, advanced control options, and some of those features that Jim Ryan spoke about when touting even the basic potential of next-gen games. You can "develop" Ragnarok for PS4, improve it for PS5, and probably still make a lot of people happy.
Yet, it's hard not to wonder whether or not the move is to let the God of War: Ragnarok team solely focus on the PS5 version of the game. Say what you will about the importance of video game graphics, but the history of innovation in gaming is closely tied to the ambitions of studios and creators who looked at new technology and dared to use it in ways that made new gameplay, storytelling, and design ideas possible. At some point, you do need to commit to a more advanced standard, and the idea that we may not be at that point two years into the apparent next generation of gaming could be seen as a little disheartening.
This news is republished from another source. You can check the original article here